Winner of the Sustainability Prize
Forming part of St John's College, Oxford, Wright & Wright Architects' library and study centre targets net zero carbon in a challenging Grade I listed setting. Chosen for reasons of performance and aesthetics, polyester powder-coated glazing systems manufactured by Schüco were used for the building's windows and rooflights. These are triple-glazed with low-emissivity glass to reduce solar gain and achieve a U value equal to or less than 1.0 W/m2K.
 
Set within deep masonry reveals, long-slot Schüco AWS 75.SI windows are employed in the foyer, and – like the opening windows on the project –are operated by means of motorised actuators. The latter are controlled by the building management system, which maintains a finely balanced and comfortable internal environment, while reducing heat loss.
The seminar room incorporates an expansive corner window arrangement that maximises views over the college gardens. With four-metre-high panes of glass, the window comprises a modified version of the Schüco FW 35 PD system. This allows the corner to be opened during warm weather, dissolving the boundary between inside and out as well as providing additional natural ventilation.
A linear array of Schüco AWS 114 windows provides a carefully controlled source of daylight in the reading rooms. A long series of rooflights modulated by internal glass fins brings dramatic shafts of light into the principal reading room.
Alongside passive environmental strategies, such as natural ventilation and daylighting, the project incorporates a number of active technologies, including roof-mounted photovoltaic panels and ground-source heating.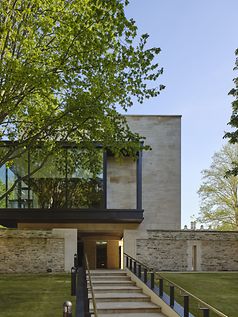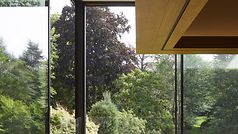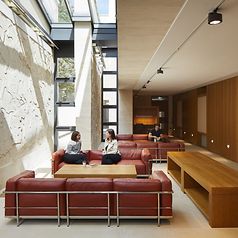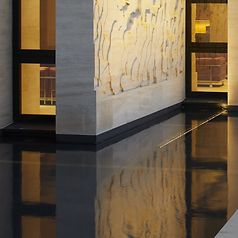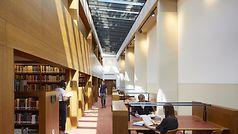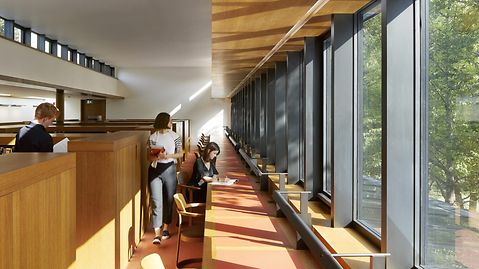 Register now..
Work material (e.g. tender specifications, BIM objects, CAD data, catalogues)
Note content
Direct contact to Schüco