ISO 9001
Schüco quality management system successfully certified in accordance with DIN EN ISO 9001
The quality management system of Schüco International KG was certified for the first time in December 1992 by the German Society for the Certification of Management Systems (DQS) in accordance with the international quality management standard ISO 9001. Since then, annual monitoring has been carried out.
The standard ISO 9001 sets out the requirements that the Quality Management department of a company must fulfil. Responsibilities and work procedures are presented transparently, the framework for which is provided by ISO 9001.
Since its revision in October 2015, the standard has been aligned to the High Level Structure. This is derived from the basic structure for management system standards which is defined in the ISO directives. A certified quality management system requires a company to fulfil legal requirements, to specify rules and processes and to pursue aims within the company. One aim is that, in addition to optimising the internal business processes in terms of quality and service, the Schüco processes should also support the customers and suppliers when working together with Schüco. We take into consideration all relevant aspects for this – from the procurement of goods and raw materials through to development, production, marketing, logistics and waste disposal. The aim is to ensure the highest standards with all products and services. This does not just help to avoid errors, but also to constantly improve all products and processes. In the international market, the ISO 9001 DQS certificate is recognised proof of having a functioning quality management system.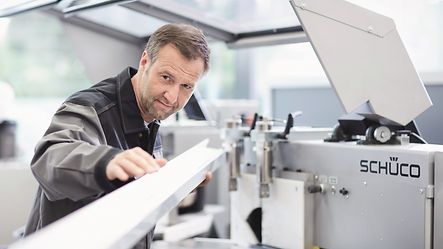 The DQS certificate is proof that Schüco takes into account and implements all the relevant requirements placed on a quality management system by the ISO 9001 standard.
The Schüco ISO 9001 certificate is available in the following languages.