The aim: bringing people, space and the environment into harmony
Global megatrends such as increasing urbanisation, the merging of work and private life, and growing environmental awareness are determining the future of the construction industry. The desire is for sustainable architecture that takes into account socio-cultural aspects to the same degree as economic and ecological qualities, with the aim of bringing people, space and the environment into harmony.
The aim: bringing people, space and the environment into harmony
A key role is played by buildings that have a positive influence on the users through their visual, thermal, acoustic, ergonomic and hygienic qualities, and that also meet economic requirements for durability and profitability. This also means that buildings and construction products are considered in terms of their entire lifecycle, in order to retain and recycle the valuable raw materials after they have been used, by means of an optimum recycling process.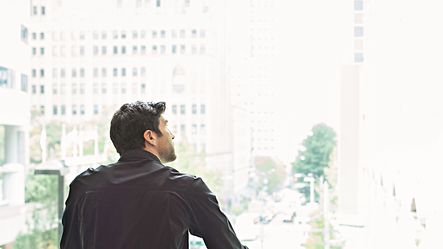 It is for precisely these sustainable buildings that Schüco is laying the foundations – with technologies and systems that focus on people and which are in harmony with nature. Whether aluminium, PVC-U or steel, Schüco systems always fulfil all of the fundamental principles of sustainable product development. They offer maximum design freedom and an outstanding appearance. They are also designed to ensure that they are fit for purpose, provide user comfort and energy efficiency, conserve resources and protect the climate. Furthermore, they are durable and recyclable.
Schüco goes one step further and takes responsibility for more than just its systems. The company supports investors, architects, building consultants and partners in all phases of sustainable building projects – from the initial idea through to the dismantling of a façade. This includes advice on certification, designs using sustainable systems, environmental product declarations and recycling the building envelope.