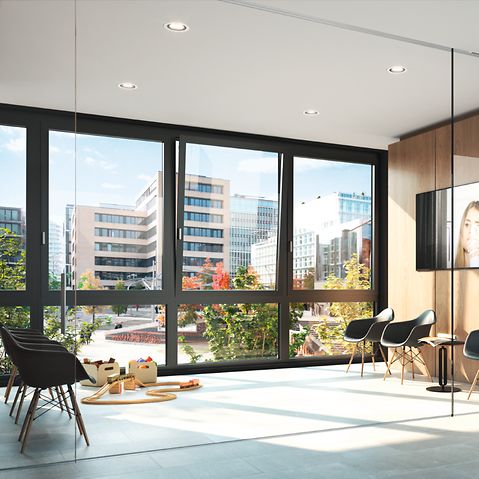 Preserving the value of property through maintenance and repair is one thing. But you can also increase its value and appeal. And you can do it very easily by having your building retrofitted – with Schüco retrofit packages.
Schüco retrofit packages
Upgrade your building and achieve improved comfort, design, security, ease of use and health. Even for large renovations, the expense is less than you think, because the original opening units remain in the building structure.
Whether it is antimicrobial handles, decentralised ventilation systems, burglar-resistant fittings or many other comfort and security components, the Schüco retrofit packages allow you to modernise your building and thereby generate the best possible rental and leasing revenues.
You achieve a modern appearance and a high level of functionality. All of the retrofit articles can be fitted easily without leaving any traces of their installation. The upgrade therefore increases the comfort and security of your properties. This means you avoid them standing empty and reduce the risk of lost revenue.