Downloads
Schüco Brochures
Are you looking for a brochure or leaflet for a specific Schüco product? Discover our brochures for home owners.
Schüco Brochures - Across products:
Across products
Across products
Residential brochure for private clients
Feel at home - with windows, doors and sliding doors from Schüco
Download (pdf, 2.1 MB)
Schüco Brochures - Select a product area:
Windows
Windows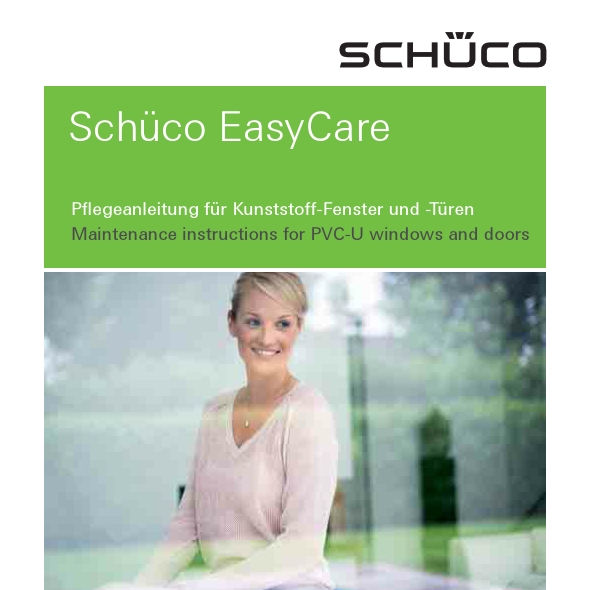 Front Doors
Front Doors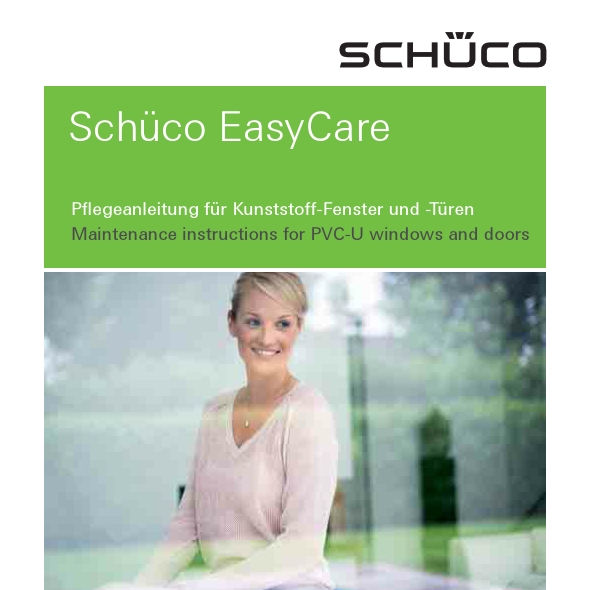 Sliding Doors
Sliding Doors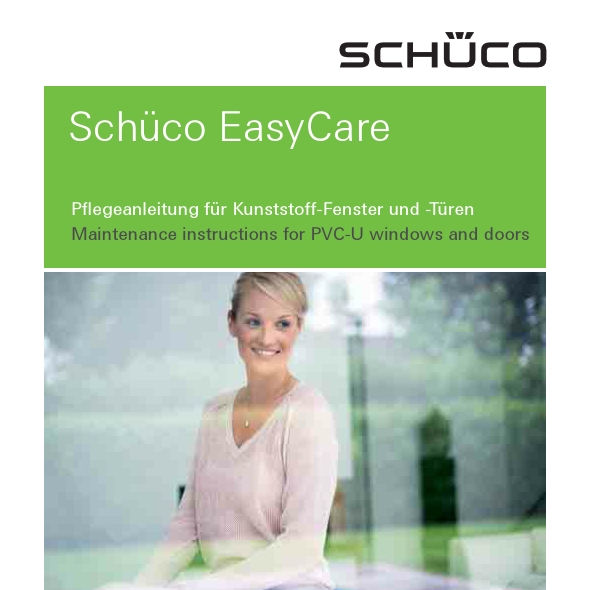 Schüco Apps - available in App Stores:
Schüco Reference App
Schüco Reference App
Together with its worldwide network of partners and architects, Schüco creates sustainable building envelopes. Schüco has now developed an App which provides you with inspiration and all the information you need about the industry. Browse through the international reference projects that interest you, receive a notification when you are near a Schüco project, or use the App during customer presentations.
The Schüco reference project App shows you where Schüco products have been used via the map feature or push notifications. A simple way to find out what Schüco is contributing to building solutions. Discover the building envelopes of the 21st century in the gallery. Save and manage relevant reference projects directly in the App and add your notes to them.
An overview of all the services:
Map view with Schüco reference projects in your vicinity.
Push notifications about nearby Schüco projects.
Search for a reference project using key words, a filter or the navigation menu.
Gallery with projects from all over the world and information about the series used.
Detailed product information and 360° view.
Personal workspace with your own wish list, individual folders and notes.
Use the App for presentations.
Personal contact with your Schüco specialist adviser.
Exciting added value: inspiring articles from all areas of everyday life and the world of work – keep up-to-date with the Schüco reference project App.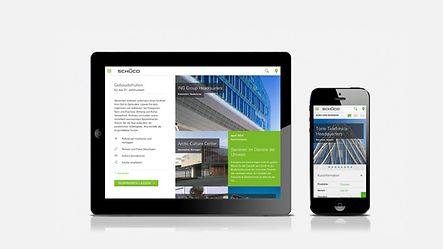 Schüco DCS Fingerprint Bluetooth App
Schüco DCS Fingerprint Bluetooth App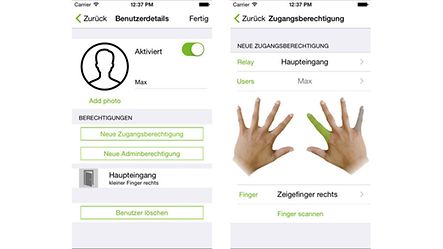 The Schüco Fingerprint app enables users to manage the Bluetooth version (Art. No. 262995) of the DCS Fingerprint system. The app allows the important functions of the Fingerprint system to be configured very easily using a smartphone. Moreover, it enables new users to be created, existing authorisations to be deleted, additional user fingers to be included and photos to be added to the user profile.
The data is exchanged between the DCS Bluetooth Fingerprint system and the smartphone in encrypted form via Bluetooth. The app can be secured against unauthorised use with a 4 to 6-digit code.
Schüco Building Skin Control (BSC) App
Schüco Building Skin Control (BSC) App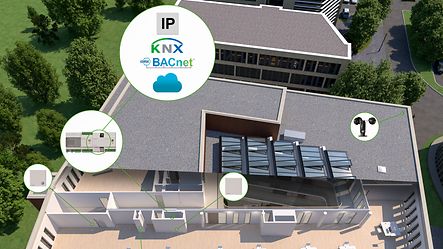 The Schüco Building Skin Control app allows you to manage, adjust and control your Building Skin Control system quickly and intuitively. This means, for example, that TipTronic SimplySmart units can be controlled individually or as a group with movement commands. Comfort functions such as timed ventilation or positioning can also be activated quickly and easily on a smartphone. Stored automatic functions are managed via the app and their parameters can be changed. The integrated management overview provides an overview of the system at any time. If required, the overview can be adjusted here using the filter function. The push notifications function also provides information about changes to the system while on the move.
Overview of the Building Skin Control app functions:
Control individual units
Manage automatic functions
Simple pairing by means of integrated QR code scanner
Individual push notifications
Create and control user-specific scenarios
Traffic light tool for a quick status overview of the Schüco units
To use the app, the Schüco Automation Manager (Art. No. 263245) and IP Gateway (Art. No. 263302) components are required.
Schüco Bluecon App
Schüco Bluecon App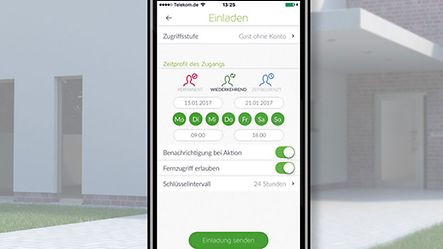 With the Schüco BlueCon app, you can manage and control your Schüco BlueCon module quickly and intuitively.
Overview of Schüco BlueCon app functions:
Open door using smartphone
Auto-unlock function to open the door automatically when entering the Bluetooth area
Door opening with additional declaration of intent by means of a push notification (swipe to unlock)
Full user management in the app (guest and administrator access)
Clear activity log
Possible to open the door using the Apple Watch too
Schüco Software Updates:
Firmware-Update for DCS Touch Display
Firmware-Update for DCS Touch Display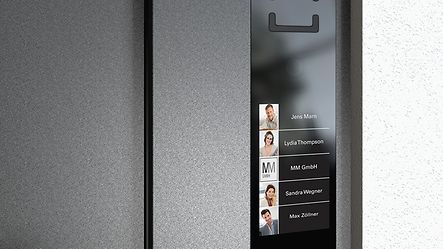 The Schüco DCS Touch Display combines the functions of door communication with those of access control in a unique module integrated into the profile.
The latest firmware update and a quick guide for installing the DCS Touch Display are available to download below.
The new DCS Touch Display firmware contains the following updates:
Increase in stability for video calls
Improvement to snapshot time stamp
Support for German characters in e-mail subjects
Improvement to contact filter
Various other bug fixes
Various other stability improvements
Download Firmware-Update (02.00.157) (zip, 279.3 MB)
This software contains open source components that fall under various licensing conditions. For further information, please refer to the following link.
Security related information: