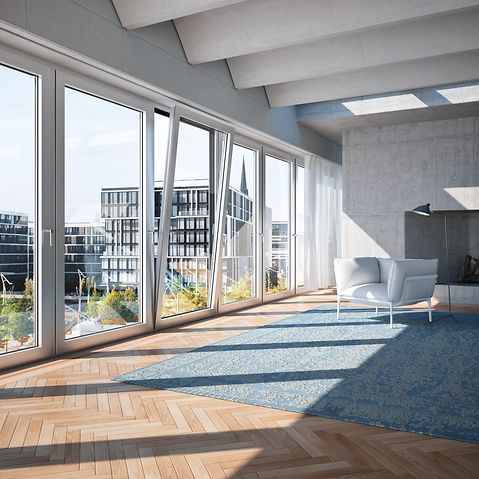 A comfortable home at the touch of a button
When it comes to Schüco windows and sliding doors, the innovation is in the detail. Thanks to the latest technology, a variety of functions and solutions are available at the touch of a button, such as opening and closing windows, automatically ventilating rooms or activating electronic sun shading and glare protection. 
Product highlight: Schüco TipTronic SimplySmart
More space for more fresh air
With Schüco TipTronic SimplySmart, pressing a button is all it takes to open and close windows and even large, heavy sliding units. What's more, if the weather becomes unpleasant, the integrated weather sensor closes all of the windows automatically. The quiet actuator technology is concealed in the fittings.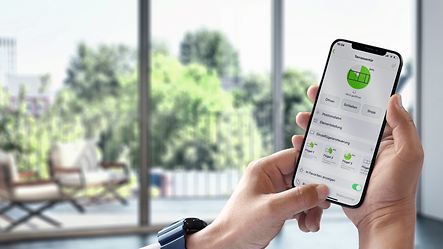 Windows and sliding doors open fully automatically either via a sensor, at the push of a button on a tablet or smartphone, or manually via a handle or switch. In this way, the Schüco TipTronic SimplySmart system with electronic ventilation functions and enlarged opening widths effectively reduces your energy costs.

The automated components allow opening widths of the window to be enlarged, in turn enabling a faster air flow. The various electronic ventilation functions such as night-time cooling, crack ventilation or timed ventilation also function in a way that conserves energy.

The best part is that the mechatronic fittings can be integrated in almost all Schüco window systems in a diverse array of opening types thanks to their flexible unit sizes.
Save energy with night-time cooling
The "night-time cooling" ventilation function in electrically operated windows allows air conditioning to occur naturally without any additional energy costs. To optimise use of the night-time cooling, integrated sensors are coupled with internal and external temperature sensors and the windows are opened or closed depending on the temperature conditions.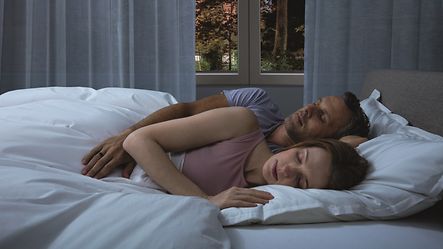 For example, the windows can be programmed such that they open at 10 p.m. and close again at 6 a.m. the following morning. In this way, fresh air flows into the building during the night and cools the corresponding rooms to a comfortable temperature. At the same time, fully-automatic opening and closing allows you to individually set each window according to your preferences and requirements. With the fully-automatic "night-time cooling" function, Schüco TipTronic not only provides a pleasant room environment, but also saves valuable energy used in air conditioning. 
Security with burglar resistance and finger-trap protection
Various crime statistics from the past few years have shown that windows and window doors are often the preferred point of entry for burglars. In order to counter this, Schüco window systems offer highly sophisticated security features. Schüco TipTronic fittings use modular security locking to lock the window at multiple points and ensure significantly increased burglar resistance up to RC 2 (WK 2). Magnetic switches are used to monitor and provide feedback on windows linked to the building management system and to any alarm systems.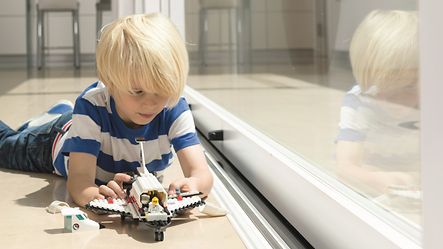 Integrated finger-trap protection allows the window to automatically reopen if any kind of obstruction is encountered when the window closes. This finger-trap protection corresponds to safety class 2. For particularly stringent requirements, e.g. in schools, nurseries, hospitals and hotels, Schüco also offers finger-trap protection with a sensor strip that reacts to even the slightest contact with any part of the frame. This finger-trap protection corresponds to safety classes 3 and 4.
Comfort and security combined with flexibility and design
For added convenience and security, Schüco windows and sliding doors can be controlled individually by connecting them to the building management system and can react intelligently to the environment. The concealed actuator technology ensures a pleasant room temperature and has benefits for your personal wellbeing.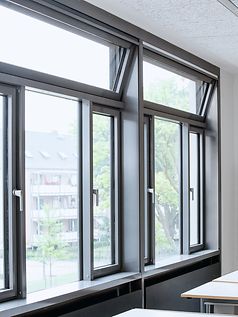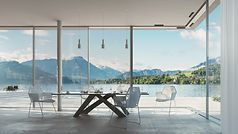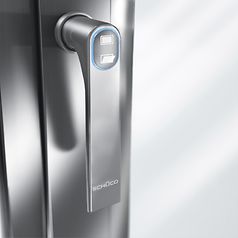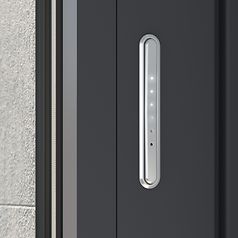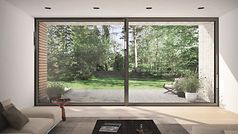 Schüco works with an extensive partner network. Our Schüco partners will support you with your individual building project., from the consultation and quotation phase through to fabrication and installation of your Schüco products. Find the ideal Schüco partner in your area for your  building project!