The window - the history behind it
The history of the window is as old as architecture itself. Windows were originally as small as possible and in the past served purely to light and ventilate buildings. These fundamental functions haven't changed at all. However, modern windows can do so much more.
The energy crises in the second half of the 20th Century were particularly significant drivers of this development. Modern high-tech windows therefore make a significant contribution to improving the overall energy efficiency of a building. In addition, depending on their design, they also offer ventilation, effective sun shading, noise reduction, burglar resistance and fire protection and can even be blast resistant if required.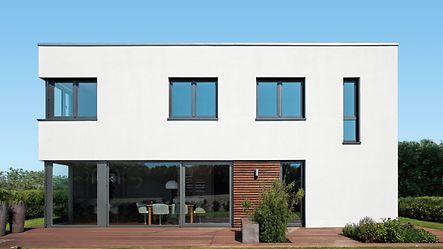 The window of tomorrow is based on developments made today
Contemporary windows are durable, easy to maintain and available in many different opening types. On the one hand, they blend in discreetly with the overall aesthetic of the building. On the other, they significantly shape the architecture, accentuate the design and show where the owners place value. When large window areas open automatically and when the boundaries between indoors and outdoors dissolve, that's when windows become more than simple building components and add to the quality of life. In this respect, a client should put as much thought into their windows as they would their kitchen or bathroom.
The window construction is a sophisticated system
Regardless of whether it's a newbuild or modernisation – good thermal insulation for a house is essential for most clients. Windows also play a role here. A well-insulated building with poorly insulated windows is just as bad as having a poorly insulated façade with passive house energy-saving windows. It's important that the windows – consisting of profiles and glass – are selected so that they match the thermal insulation value of the building's façade. Schüco offers window profile systems made from the materials steel, aluminium and PVC-U in various basic depths and face widths – and, depending on requirements, thermal insulation up to passive house level. Every profile chamber, every gasket and every tiny groove fulfils a certain task and is based on sophisticated and continuous development work.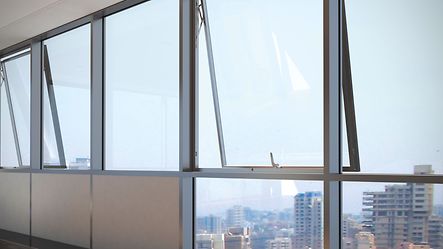 The properties of windows are more diverse than ever before
A well-designed house meets the current and potential future needs of all its users. To this end, the windows should be as convenient as possible. Automatically controlled windows meet these criteria. Those who opt for manual windows instead may need to secure them with lockable handles so that children cannot open them unsupervised. Furthermore, it is mandatory to fit safety barriers to windows with level thresholds on the upper floors. Not only should these be expedient, they should also suit the appearance of the windows and house. According to a statement by the "Safe at home" police initiative, there is a break-in every four minutes in Germany, which is why Schüco recommends researching police crime prevention initiatives in order to ensure that burglar resistance is planned from the outset. Another key element for comfort is good ambient air. Schüco offers a wide range of decentralised ventilation systems that are integrated in the window.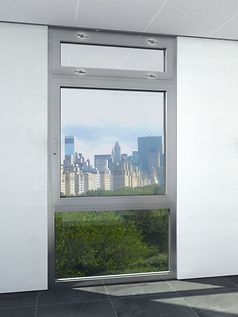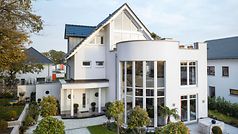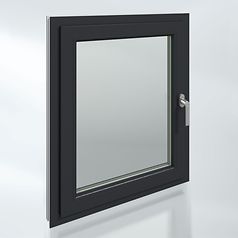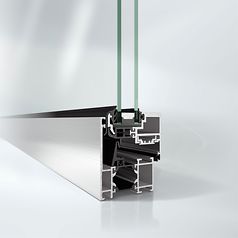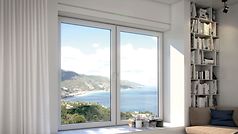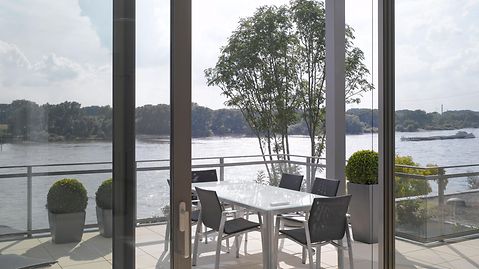 The window's appearance shapes the architecture of the entire house
We look for stylish design whenever we buy a car, sunglasses or a coffee machine. We often only notice that windows also meet high demands for design and function when they receive an iF Design Award or German Design Award. It's worth paying attention to the design as well as the function when buying a window. The design is determined by materials and haptics, surface finishes and colours, shapes and contours, opening types and handles, as well as the things that you don't see at first glance. These include the narrowest profile face widths with the Panorama Design or even a fitting which is concealed in the profile construction. Or the drive technology which opens, closes and locks the window automatically and can be integrated in smart home solutions.