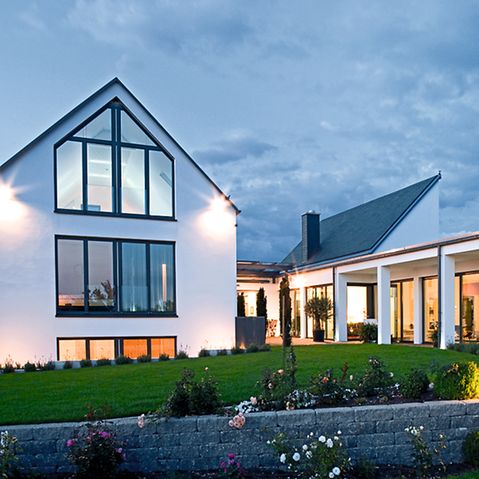 Building Skin Control for the perfect climate
Do you want an intelligent home that automatically ventilates and turns off the heating? Now it's possible, thanks to Schüco Building Skin Control (BSC). 
Schüco Building Skin Control (BSC)
Control and monitoring of all Schüco units
Automation components from Schüco can be intelligently networked with one another using the Schüco Building Skin Control system platform. The software controls, for example, the automatic closing of your windows in rain, time-controlled window ventilation or energy-efficient night-time cooling.

The Schüco BSC app allows you to use your smartphone to manage, adjust and control your BSC system quickly and intuitively.
Benefits at a glance:
All Schüco units can be intelligently controlled via the Schüco BSC app
Options to control individual units (e.g. a window) or unit groups (e.g. all ground-floor windows)
Monitor the status of individual units via smartphone, even when on the go (electronic monitoring of opening and closing)
Individual push notifications keep you informed about changes in the system (e.g. if the windows automatically close during rain)
Control Schüco units by voice command with Amazon Alexa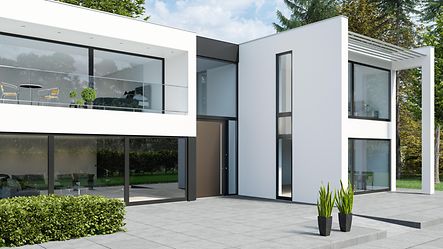 Compatible systems for newbuilds and renovation projects
In terms of building automation, Schüco systems offer a comprehensive, tailored product portfolio with optimised interfaces. Its breadth and depth ensure that the right solutions are available to meet all requirements – from newbuilds to renovation and modernisation projects.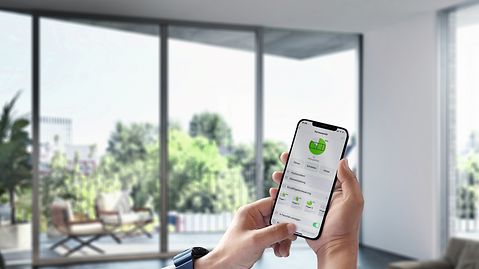 Schüco works with an extensive partner network. Our Schüco partners will support you with your individual building project., from the consultation and quotation phase through to fabrication and installation of your Schüco products. Find the ideal Schüco partner in your area for your  building project!