Corporate Office and Manufacturing Plant
A one stop shop concept with comprehensive services ranging from design through fabrication, assembly, installation and even ongoing system maintenance if required. Schüco supports partners and customers with a wide range of services including in-house engineering, estimating and project management and quality control.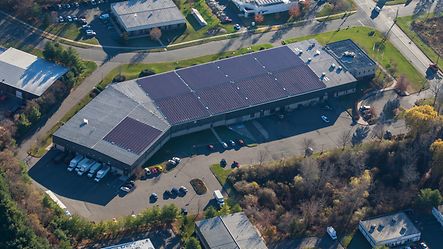 On 100,000 sqft, Schüco delivers engineered and fabricated material to Glazing Contractors. Take advantage of our unique benefits, including the ability to procure fabricated material directly from Schüco  as well as access to Technical Support by Schüco.
Our Architectural Sales teams provides your company with leads and the right projects to step up your game. Schüco offers a Training and Certification Program to guarantee to meet the high requirements in terms of quality and design. As Schüco partner, you can also benefit from unmatched Design-Assist services through the Schüco Virtual Construction Lab.
German Engineering. Made in America.