Impress in construction, fabrication and installation.
Your challenges lie at the crossroads of planning, fabrication and installation, while customers need to be looked after and further orders need to be acquired. Alongside this, it is also important to press ahead with promoting your business. We support you throughout the entire process chain because we give you much more than just a product. When you work together with Schüco, you receive individually tailored services for your business that fulfill your wishes as well as those of your customers.
Our Network of US Certified Fabrication Partners
Schüco USA is committed to providing you with the highest quality windows, doors, and facades for your projects. That's why we have implemented our own training and certification program for fabricators and installers, guaranteeing the high-quality standards you expect from a Schüco product. We understand the importance of partnering with reliable and qualified suppliers, and we are pleased to recommend our certified fabrication partners as the preferred supplier for Schüco products in your upcoming projects. Choosing a local partner brings several advantages.
Expertise and Knowledge
Proximity and Accessibility
Quality Assurance
Customized Solutions
Comprehensive Warranty, After-Sales and Maintenance Services
Products adapted and tested to North American Market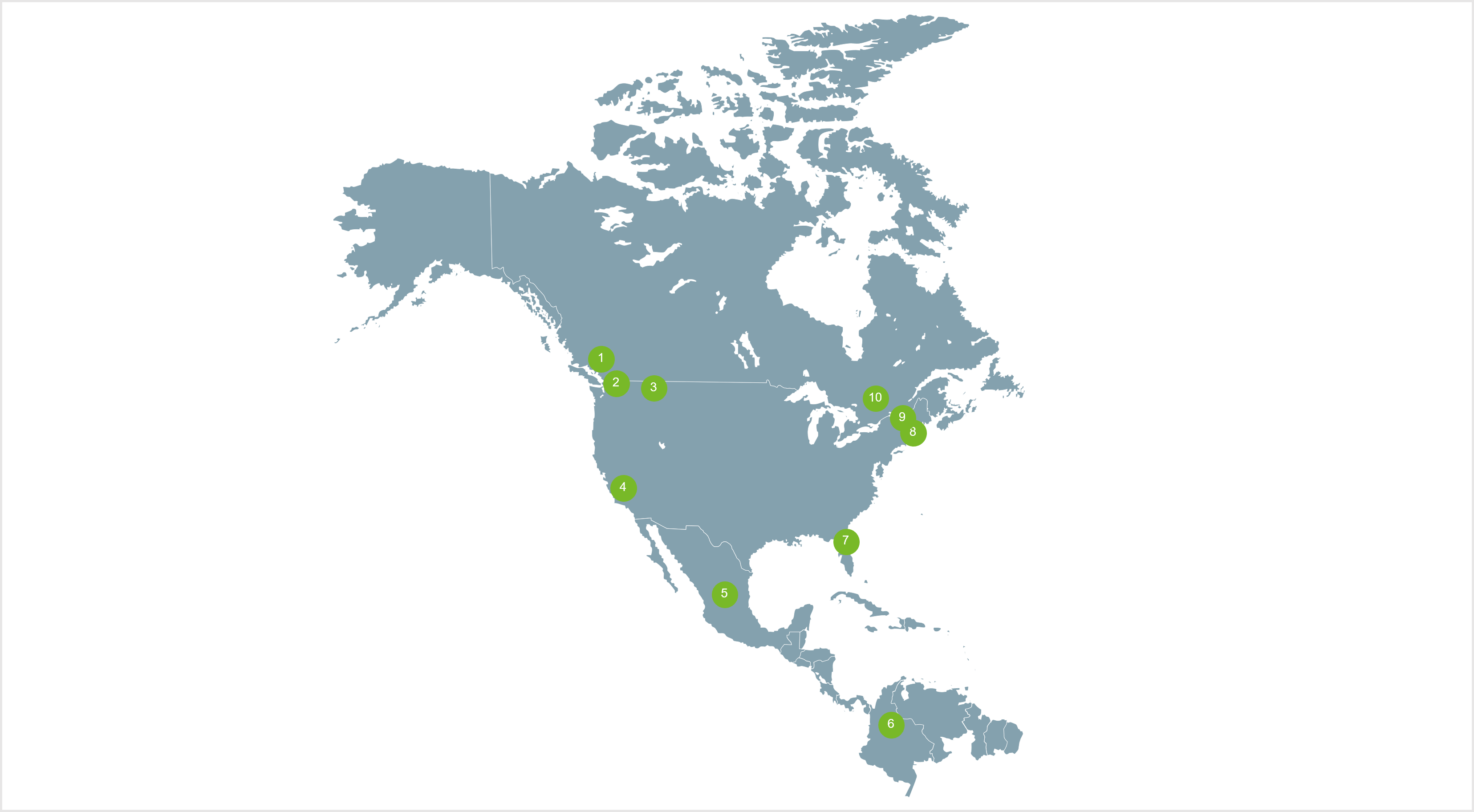 1 | Craftsman Glazing
2 | Goldfinch Brothers
3 | glo windows & doors
4 | TrüArchitectural
5 | DFC
6 | ESWindows
7 | Eurotech Industries
8 | Westhampton Architectural Glass
9 | Cherry Hill Glass
10 | Bigfoot Door
Which products are you interested in?
Still don't have a user account?
Many benefits as a registered user:
Work material (e.g. tender specifications, CAD data, catalogues)
Software & Tools
Note content
Direct contact to Schüco