Cultural change prepares us for the future
The implementation of new architectural ideas and approaches requires constant further development of both your own limits as well as the requirements of the client and society.

PROFILE: What does planning with Schüco systems mean for you?

Sergei Tchoban: In the first instance, quality, creativity with new or unusual solutions, and reliability. These have become very rare characteristics in this day and age.

PROFILE: What is an intelligent façade for you?

Sergei Tchoban: A façade is intelligent and sustainable when it ages well, can be maintained easily and does not become an energy drain over time. 

PROFILE: What is your vision for the building envelope of the future?

Sergei Tchoban: Per­ haps there will no longer be any building envelopes? For example, if humanity managed to tackle climate protection in a different way, this could have an impact on the internal/external relationship of a building structure or ensemble. In all seriousness though, for me it is an envelope that still looks good after 100 years. 

PROFILE: Are the desires for individuality and series production irreconcilable with one another?

Sergei Tchoban: On the contrary. In the future, there will be more and more pre­production in series, which will make the process more precise and convenient for the workers, 
among other things. Prefabrication will almost certainly be possible in many individual ways, mean­ ing that there will be no limits on creativity during the design process.

PROFILE: How flexible must buildings be in future? In which usage cycles?

Sergei Tchoban: We are already seeing how flexible 100 year­old factory buildings are for reuse. In the future, the usage cycles will get ever shorter, to around 15­20 years, perhaps even shorter. Buildings and façades therefore need to be able to withstand changes even better – through flexibility of the structure and building services as well as the façade composition.

PROFILE: Do you use digital tools and methods such as BIM in your office?

Sergei Tchoban: Of course. Not only are they good for complex buildings, they can be used with simple structures too, with greater accuracy in the design and better estimation of costs. This in turn provides increased reliability for everyone involved and us, the architects, with more design freedom.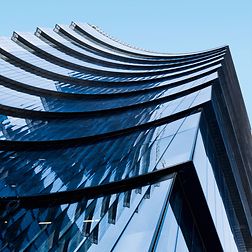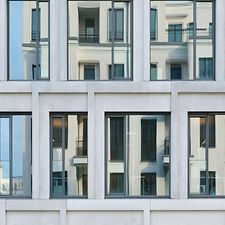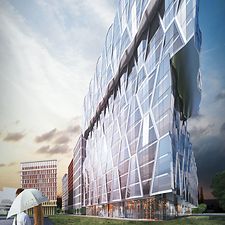 Photos: Alexey Narodizky, Roland Halbe, Holger Talinski & SPEECH, Moskau
Register now..
Work material (e.g. tender specifications, BIM objects, CAD data, catalogues)
Note content
Direct contact to Schüco