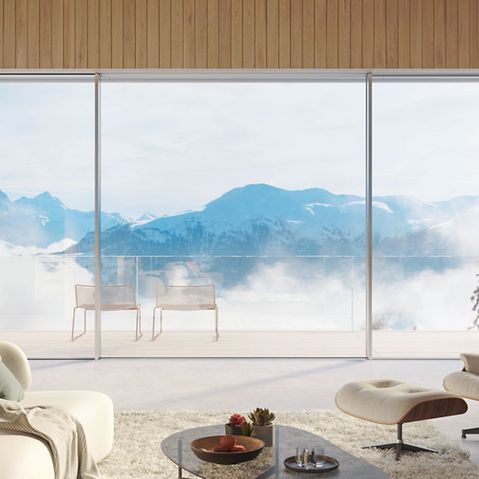 Panorama Design - opens up new horizons!
Schüco Panorama Design sliding systems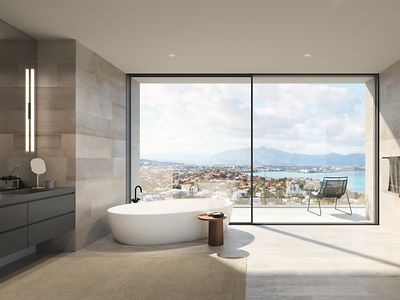 1
Narrow face widths for a frameless look
Large-scale glass areas from the floor to the ceiling with very slim frames characterise these sliding doors which are flush-fitted in the wall, ceiling and floor. This guarantees an awesome view!
2
Barrier-free threshold for comfort
The optionally selectable barrier-free threshold ensures a seamless passage from the inside to the outside and is also a visual highlight.
3
High burglar resistance for 24-hour security
All Panorama Design sliding systems are guaranteed to be burglar-resistant up to resistance class RC 2. Secure opening and closing up to RC 2 is also guaranteed for systems with automated operation.
How does this benefit you?
The key features of Panorama Design
We are setting the benchmark for healthy, smart and secure building with outstanding, pioneering solutions. For our Panorama Design sliding systems, this means:
Panorama Design in a 360° view
Jump in and embark on a virtual tour of the Schüco Design sliding doors. Click and drag left or right for a 360° view.
Register now..
Work material (e.g. tender specifications, BIM objects, CAD data, catalogues)
Note content
Direct contact to Schüco