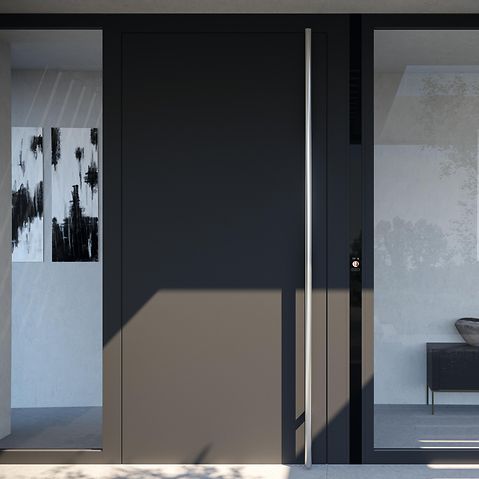 The perfect combination of design and security
Modular door management system
Today, better quality of life begins at the front door – with the Schüco Door Control System (DCS). The Schüco Door Control System (DCS) is a unique modular door management system for door communication and access control. Schüco DCS combines convenience and security with the latest technology and sophisticated design, and is also incredibly easy to operate.
Product highlight: Schüco DCS SmartTouch
The smart door intercom for your front door
Schüco DCS SmartTouch has everything you need for a secure entrance area in a single module: reliable access control, a camera, doorbell, night vision and a brightness sensor. It's also fitted with the latest technology, so you can set up your personal house number or connect your smartphone via the Schüco app.
Easy and convenient
Operate Schüco DCS SmartTouch easily and intuitively via the touchscreen, or use your smartphone to control the door intercom system while on the move when you are connected to the internet. This way, you can access your camera and audio system at any time and effectively protect yourself against potential break-ins.

Use the Schüco app to set up your Schüco DCS SmartTouch in just a few steps. For example, authorised users can enter their house number and personal PIN code.
Camera
Full 1080p HD resolution with 140° screen diagonal for an ideal detection range

Night vision
Highest video quality even in poor light conditions

Touchscreen
4.3" display for easy use
Access your entrance with your smartphone on the go
Compatible system: Use the Schüco DCS SmartTouch app on both iOS and Android devices.

Available all over the world: The app automatically adjusts the transmission to your front door to your regional mobile phone network, so that you have the best possible communication with your front door.

Schüco Cloud: Notifications on your smartphone sent via the Schüco Cloud inform you securely and conveniently as soon as someone rings your doorbell.

Authorisations: Use one or various PIN codes to determine which people are allowed to open your front door via Schüco DCS SmartTouch and at what time.

Logging: Track who is using your Schüco DCS SmartTouch, who has rung your doorbell and who has entered an access code at any time.

State-of-the-art security: Your data is protected using the TLS hybrid encryption protocol, which is also used with online banking.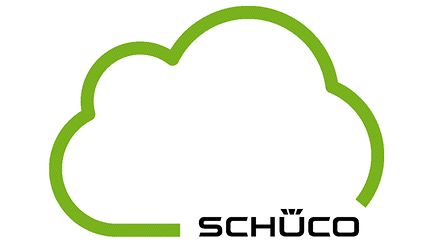 More automation products for your front door
As an alternative to the Schüco DCS SmartTouch all-in-one solution, individual components of the Schüco Door Control System are also available for your front door. Talk to a Schüco partner in your area.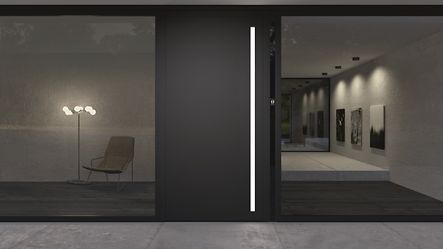 Schüco Door Control System (DCS)
The Schüco DCS door communication system is a simple and highly effective modular solution to improve security in the entrance area of your home. It not only offers a unique combination of access control and door communication, but can also be conveniently flush-fitted in the door profile. The stylish black glass of the module bar has a fine and discreet character. You can combine individual components such as an illuminated house number with call buttons for one or more parties.