Design freedom for the highest quality standards
Aluminium offers you considerable freedom when creating an individual design for your building project. Timeless design ideas and requirements can be implemented with a high level of quality thanks to the wide range of different surface finishes combined with a high load-bearing capacity and narrow face widths. High durability, corrosion resistance and weathering resistance ensure stability and a long life cycle. As a 100% recyclable material, aluminium meets the highest requirements of the circular value chain and the international Cradle-to-Cradle standards.
Aluminium: a material that builds the future
Aluminium entrance doors from Schüco combine numerous, timeless designs with the highest degree of security, thermal insulation, weathertightness and durability. This means there are virtually no limits to creativity – even large-scale doors are feasible.
 
Benefits at a glance:
 
Maximum stability and durability thanks to the high aluminium content
Operational reliability and convenient functionality
Weathering resistance
Long life cycle
Low maintenance
Elegant design
Optimum energy efficiency and thermal insulation
Recyclable, ecological sustainability
Increased building value
Robust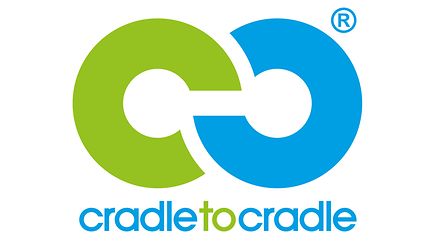 Create individual designs with Schüco entrance doors
Customised aluminium entrance doors from Schüco make unique designs possible. Thanks to the variety of design options, they can be perfectly tailored to your own taste and the architecture of the building.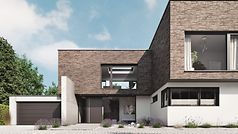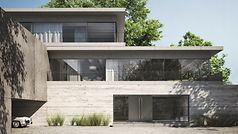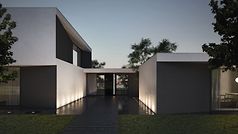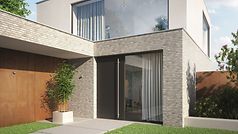 Smart Home – automation begins at the front door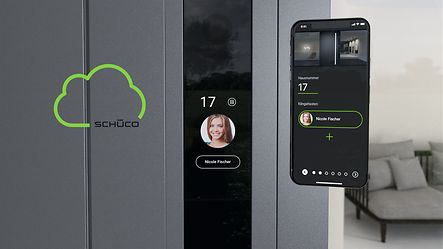 The front door doesn't just provide direct access to the inside of a home, it also gives a first glimpse of the inhabitants' character. Modern door management systems, such as the Schüco Door Control System (DCS), are an ideal addition to high-quality entrance doors, combining cutting-edge technology with a high-quality appearance to make your entrance area truly eye-catching. DCS not only offers a unique combination of access control, door communication and emergency exit control, it can also be flush-fitted in the door profile. The entrance door and system thereby form a perfect unit, both technically and visually.
Find out more about suitable solutions for door automation.