The 1970s: The system years
Schüco becomes a system supplier for aluminium windows, doors and façades. The company establishes new sites across Germany, continually expanding its sales network.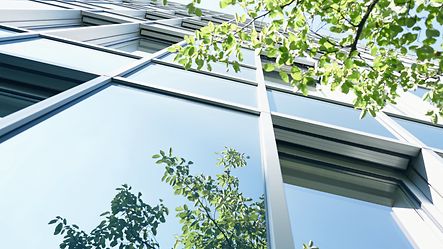 Ahead of its time
1970 Two years before the 1973 oil crisis, Schüco is already focusing on climate protection and resource conservation with innovative products. The company develops aluminium windows, doors and façades, as well as large-format sliding systems with outstanding thermal insulation properties.
1971 With FW 75, the first thermally insulated mullion/transom façade from Schüco is launched on the market. 
Service is our priority
1972 Service becomes more and more important. Here too, Schüco is a pioneer. Schüco Service GmbH is founded as a fully owned subsidiary with three employees. The company provides software to help its metal fabrication customers with calculations and construction. The CAD system for digital architectural design is launched two years later. 
The development of Schüco doesn't escape the impact of the general recession as a consequence of the oil crisis, a failed interest rate policy and the crippled world economy. Following a short-lived downturn in the mid-1970s, Schüco expands further and from then on inspires customers around the world.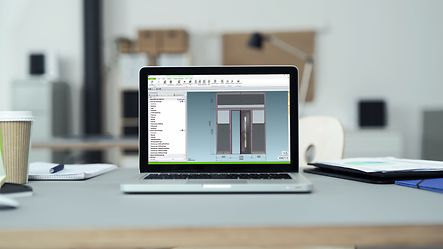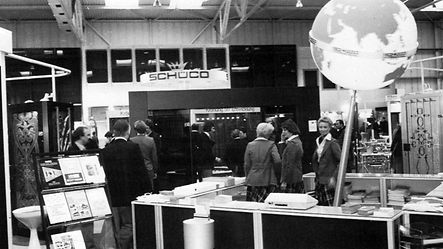 New trade routes
1975 Schüco also experiences growth outside of Germany and at the Aluminium '75 exhibition in Moscow it paves the way for exports to Eastern Europe. Further appearances at exhibitions such as Expo 79 in Chicago and Batimat in Paris follow. 
That same year, there is a change in leadership: Günter Reinecke takes over as CEO of the company. 
1979 The first 15-second advert for Schüco windows is broadcast on television.