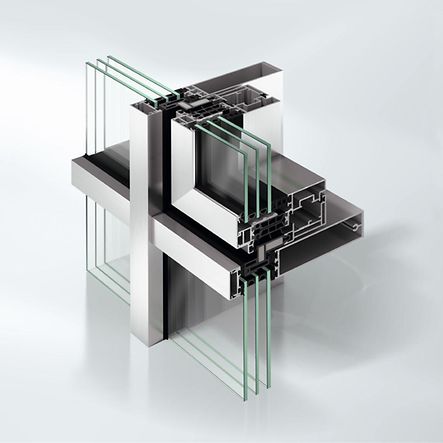 Versatile façade window with simple installation
The Schüco AWS 114 window system stands for high efficiency in production, installation and operation, and can be designed as a parallel-opening or projected top-hung window.
With its large vent formats. the functional system can be integrated seamlessly into different façade geometries – even for high vent weights.
As a thermally insulated façade window with standard insulating glazing and a continuous glazing bead, the insert unit offers a diverse range of design options for integration in nearly all Schüco façade systems.
Planning benefit
Seamless visual integration in virtually all Schüco façade systems without compromising the uniform façade geometry
Opening types: projected top-hung and parallel-opening windows, even with high vent weights
Innovative range of fittings: perfectly balanced manual fittings system with low operating forces only; operation by means of concealed Schüco TipTronic motorised actuator also possible
Excellent thermal insulation due to standard insulating glass with continuous glazing bead
High transparency thanks to generous possible vent dimensions and weights for manual and Schüco TipTronic fittings
Optimised, balanced system with low operating forces