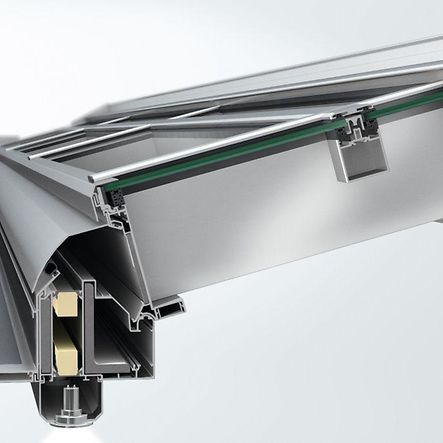 Wide range of options with simple and economical fabrication
Whether it's a classic mono-pitch roof, hipped and saddle roofs or carports, Schüco PRC 50 (Patio Roof Construction) offers a wide range of system solutions for the most diverse requirements. The non-insulated system with structural components on the inside is based on the Schüco Conservatory System CMC 50, and allows the construction of elegant and highly cost-effective aluminium roofs.
Planning benefit
Wide range of designs: Pent roof, hipped roof, gable roof, carport
Oversizes of up to 4.5 m projection can be realized in the system by using reinforced eaves and rafter profiles (pay attention to statics)
Register now..
Work material (e.g. tender specifications, BIM objects, CAD data, catalogues)
Note content
Direct contact to Schüco