AWS WoodDesign aluminium/timber window: durable on the outside, natural on the inside
Windows have to fulfil a wide range of requirements and functions depending on the building type and how the space is used. Achieving a harmonious combination of function, performance and home comfort is a key challenge here. Schüco AWS WoodDesign window systems offer the ideal solution for this.
The new generation of aluminium-timber windows
The room side of the Schüco WoodDesign block windows is clad with real wood strips, creating a window which combines the best of both worlds: the high performance characteristics of an aluminium window and the natural feel of a timber surface finish.
Schüco AWS WoodDesign window systems feature
✓ A combination of natural oakwood decorative strips and durable, weather-resistant aluminium
✓ A wide range of design options for perfect coordination with your interior design
✓ A new, varied range of handles for high design requirements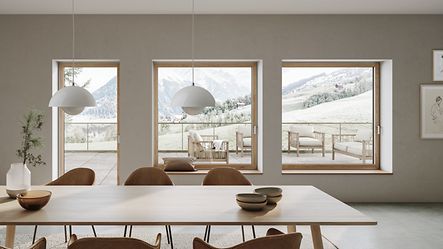 Natural timber on a durable aluminium window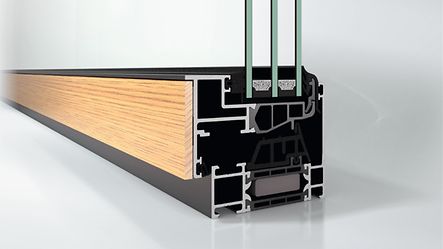 Schüco AWS WoodDesign is available for block systems with basic depths of 75 and 90 mm. The timber surface finish is achieved by bonding decorative wooden strips to the inside of the aluminium vent profile. This creates a weather-resistant, stable and durable window with a natural wooden design on the room side, which further impresses with excellent performance characteristics, such as outstanding thermal insulation, narrow profile face widths with a high degree of transparency and a wide range of fittings and accessory parts from the modular AWS system.
Windows perfectly tailored to the interior design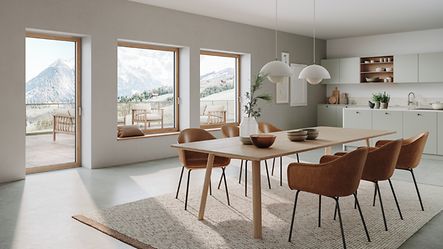 AWS WoodDesign provides greater design freedom and maximum harmony between the window system and interior design. To make the process easier, Schüco has pre-defined seven different oakwood surface finishes, covering a broad colour spectrum. Customised finishes can also be agreed with the responsible metal fabrication company, meaning there are practically no limits to the design freedom offered.
You can find out more about our new design possibilities in our brochure.
New handle options for high design requirements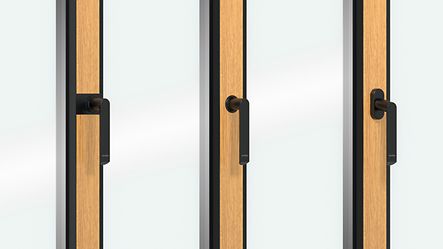 In order to accentuate the timber surface finishes, two new connections for the standard Schüco push-in handles have been developed especially for Schüco AWS WoodDesign: a push-in handle with a rectangular rosette and a push-in handle with a round rosette. A surface-mounted window handle with a 43 mm fixing distance can also be used. The lockable version of this handle can also be used to meet burglar resistance requirements.
Contact a Schüco consultant
Are you planning a building project with Schüco or would you like to in future? We are here to support you with all your planning needs. Simply contact us.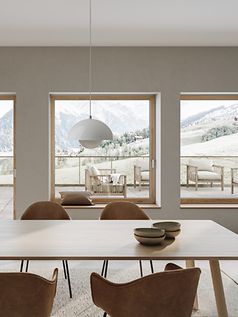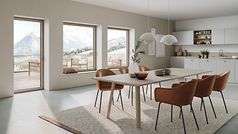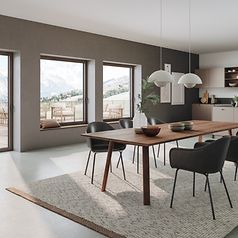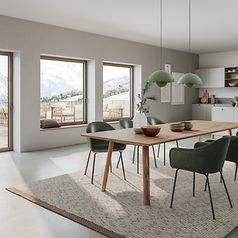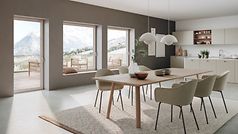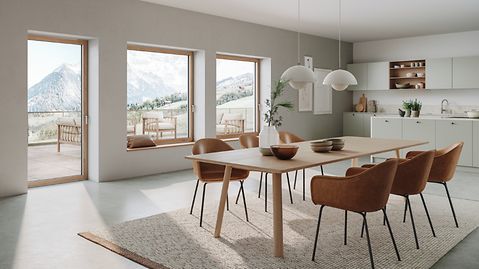 Register now..
Work material (e.g. tender specifications, BIM objects, CAD data, catalogues)
Note content
Direct contact to Schüco