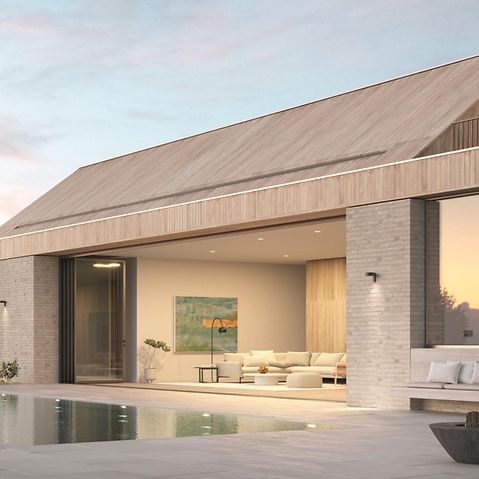 Folding design - Openings don't come any larger than this!
Schüco folding sliding systems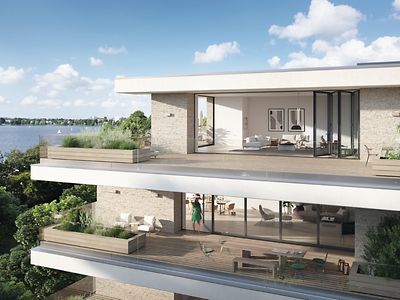 1
Maximum planning freedom
Whether it is for a residential or commercial project, our folding sliding system allows you to plan the building the way you want to, without being restricted by the system itself. There are a range of possible large-scale vent dimensions, vent weights and opening types. There are also three different threshold types.
2
Design down to the smallest detail
A clean, pared-down appearance; suitable for high architectural requirements. Thanks to the 100% flush frame concept, limited visible joints and narrow face widths of just 90 mm, the system is also pleasing to the eye.
3
Unrestricted functionality
A folding sliding system offers unrivalled flexibility. The integrated side-hung vent provides a quick-access doorway, while a maximum opening width of virtually 100% brings the outdoors in.
How does this benefit you?
The key features of Folding Design
We are setting the benchmark for healthy, smart and secure building with outstanding, pioneering solutions. For our folding sliding systems, this means:
Folding Design in a 360° view
Jump in and embark on a virtual tour of the Schüco Design sliding doors. Click and drag left or right for a 360° view.
Register now..
Work material (e.g. tender specifications, BIM objects, CAD data, catalogues)
Note content
Direct contact to Schüco