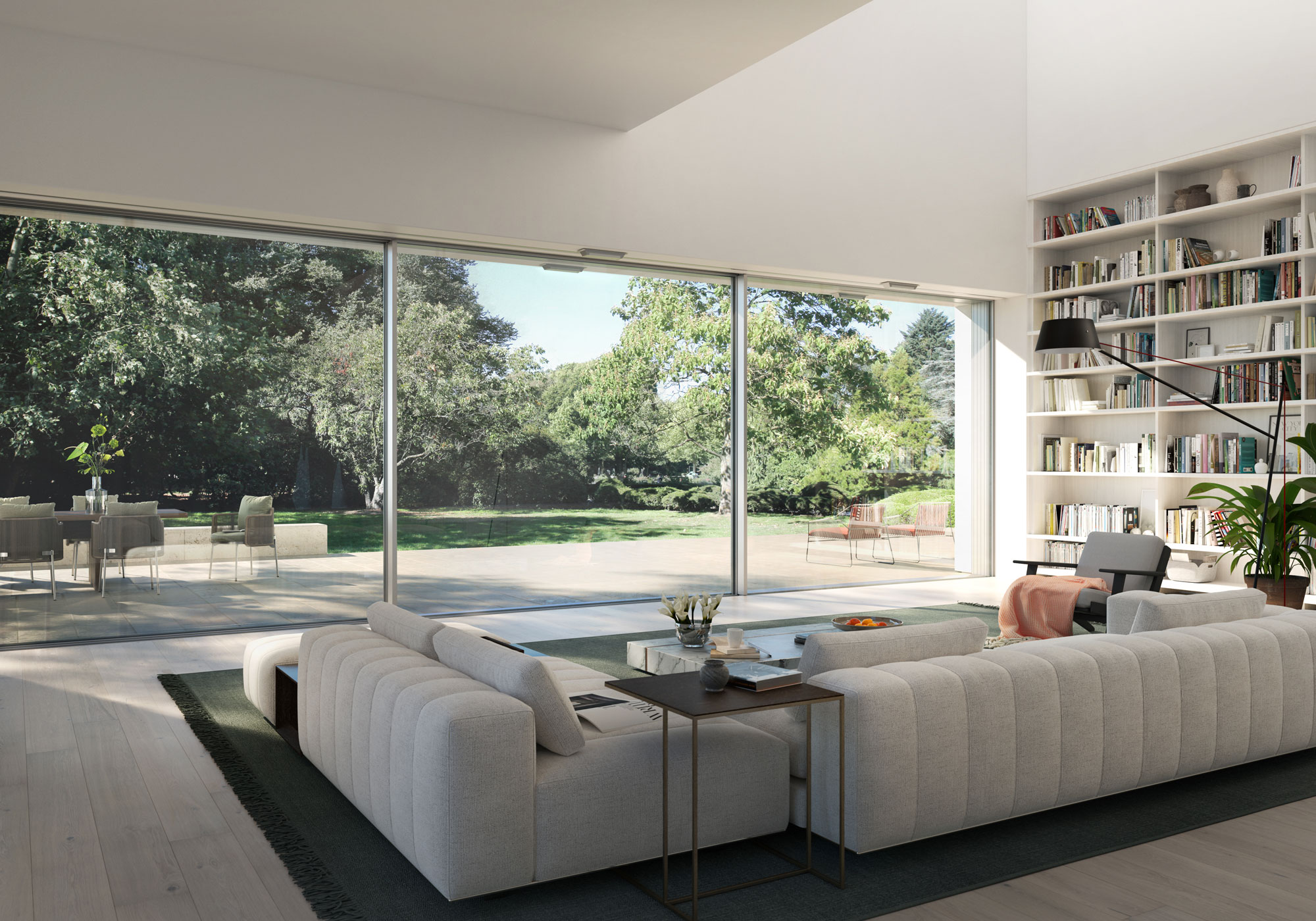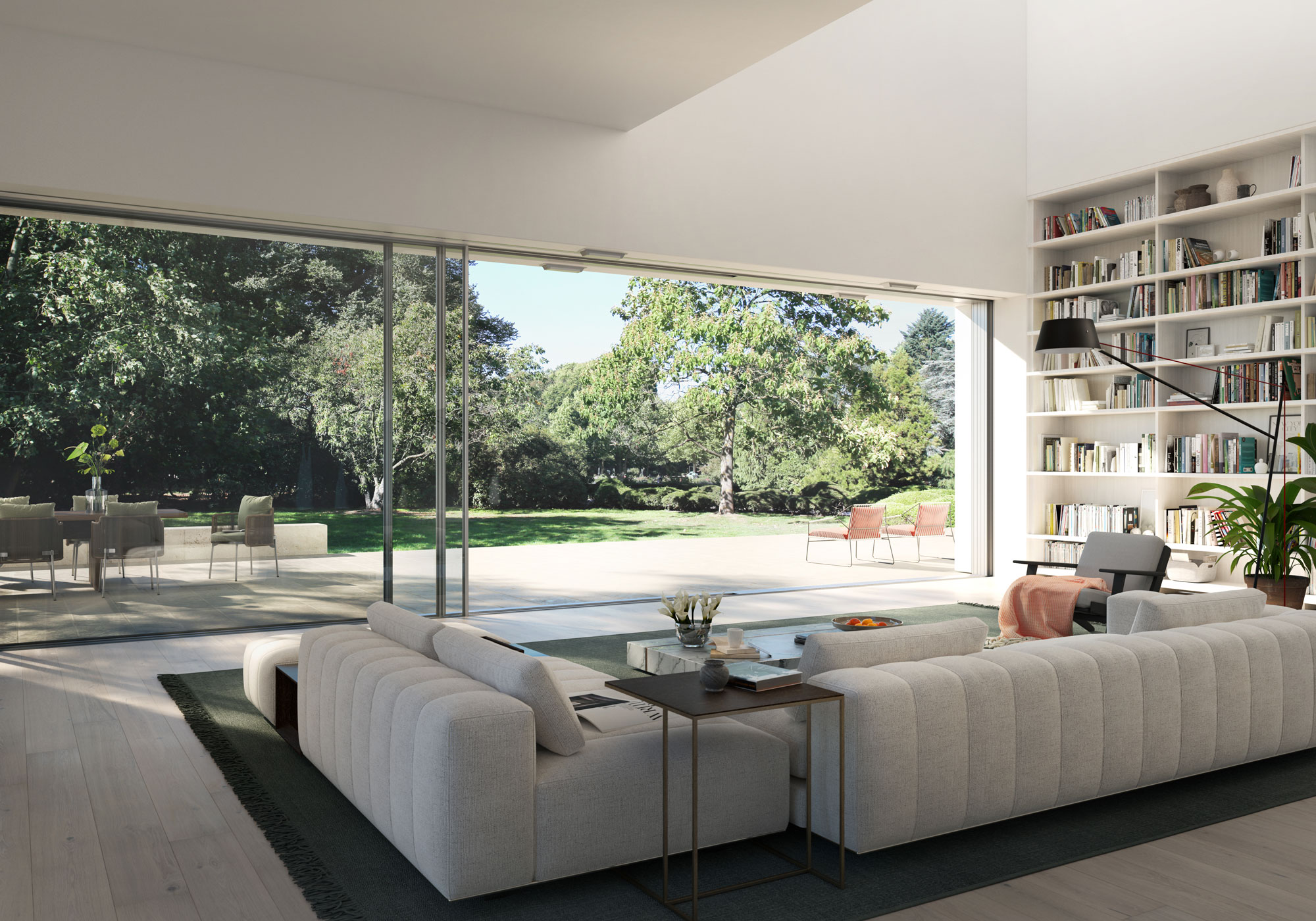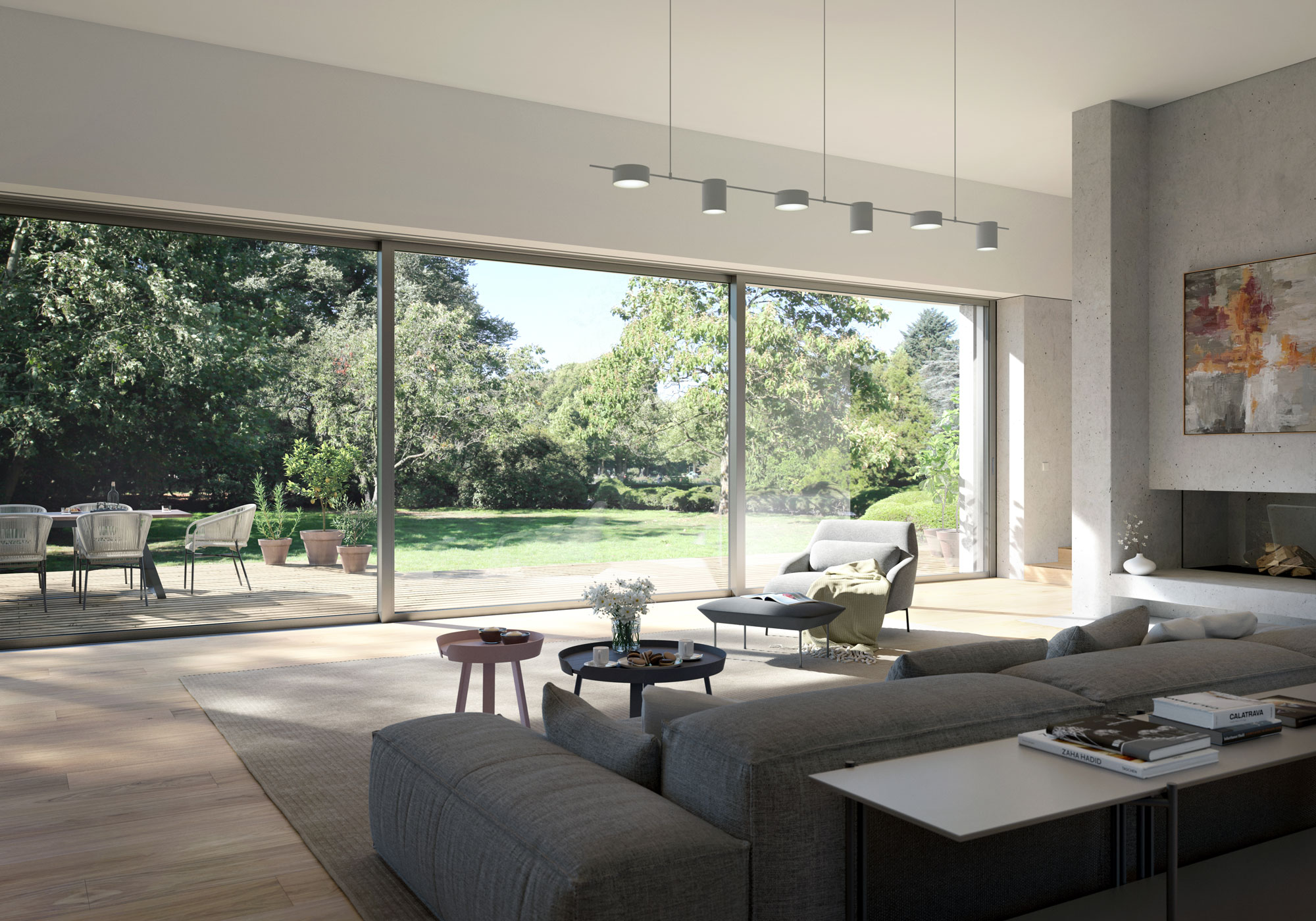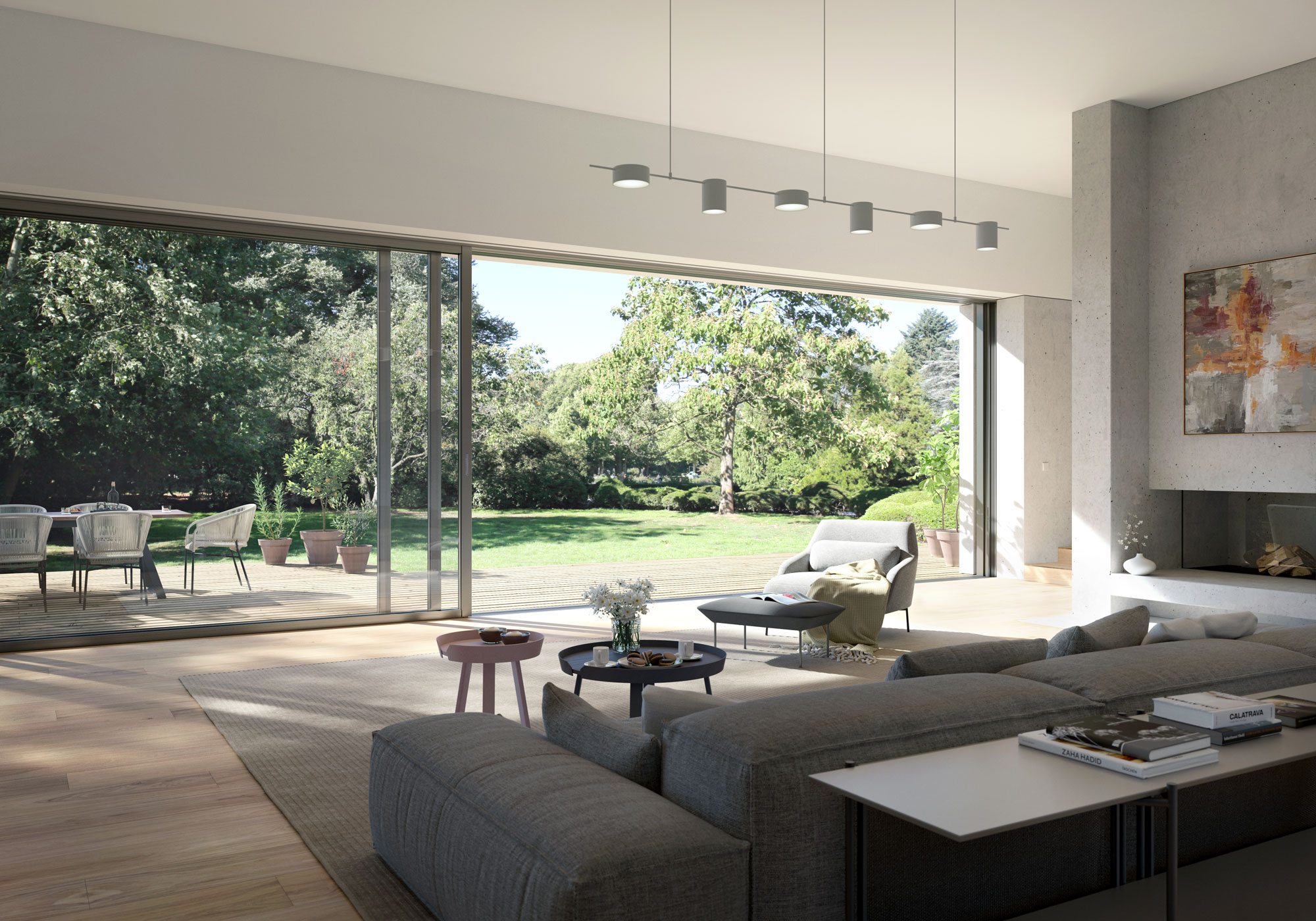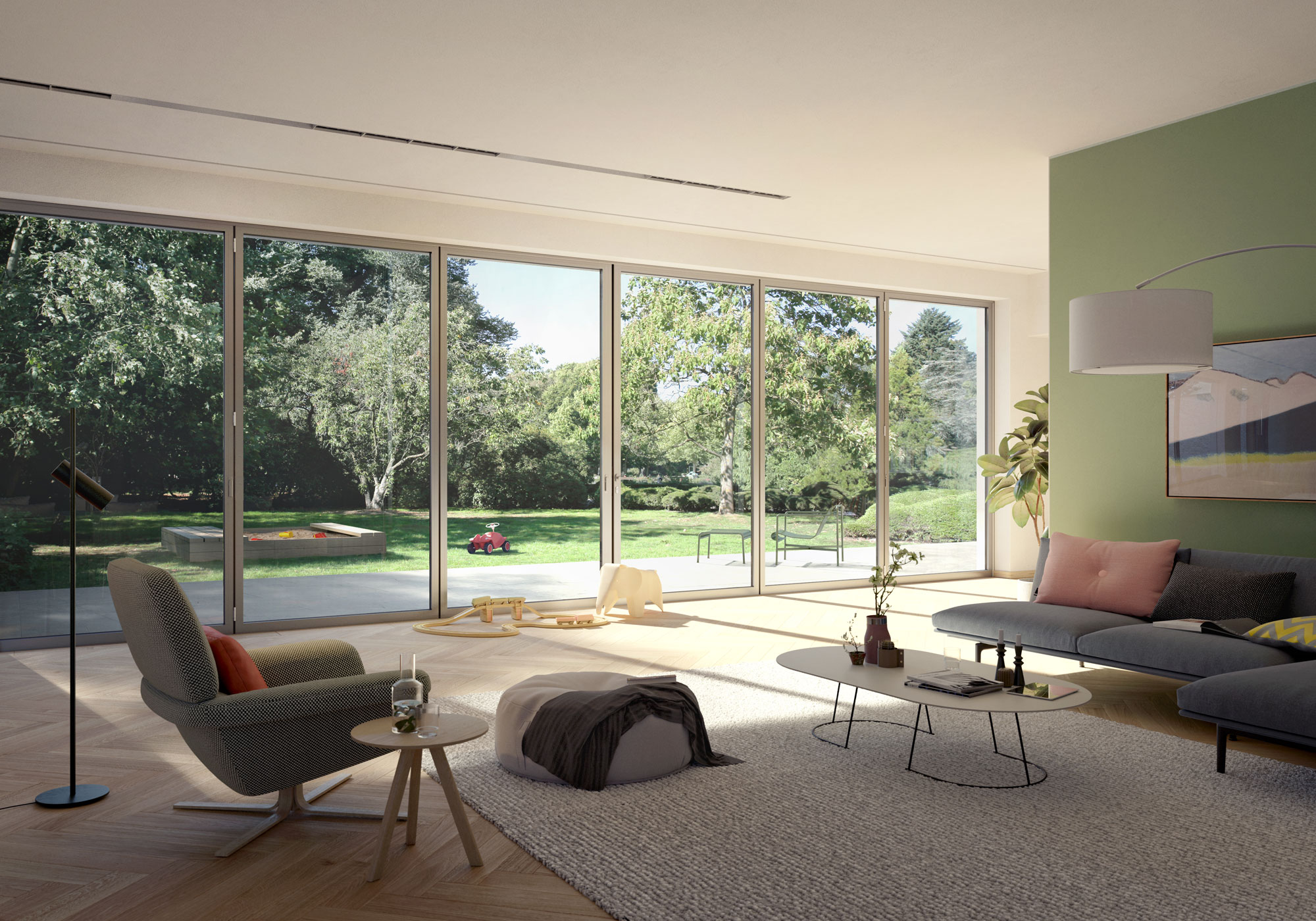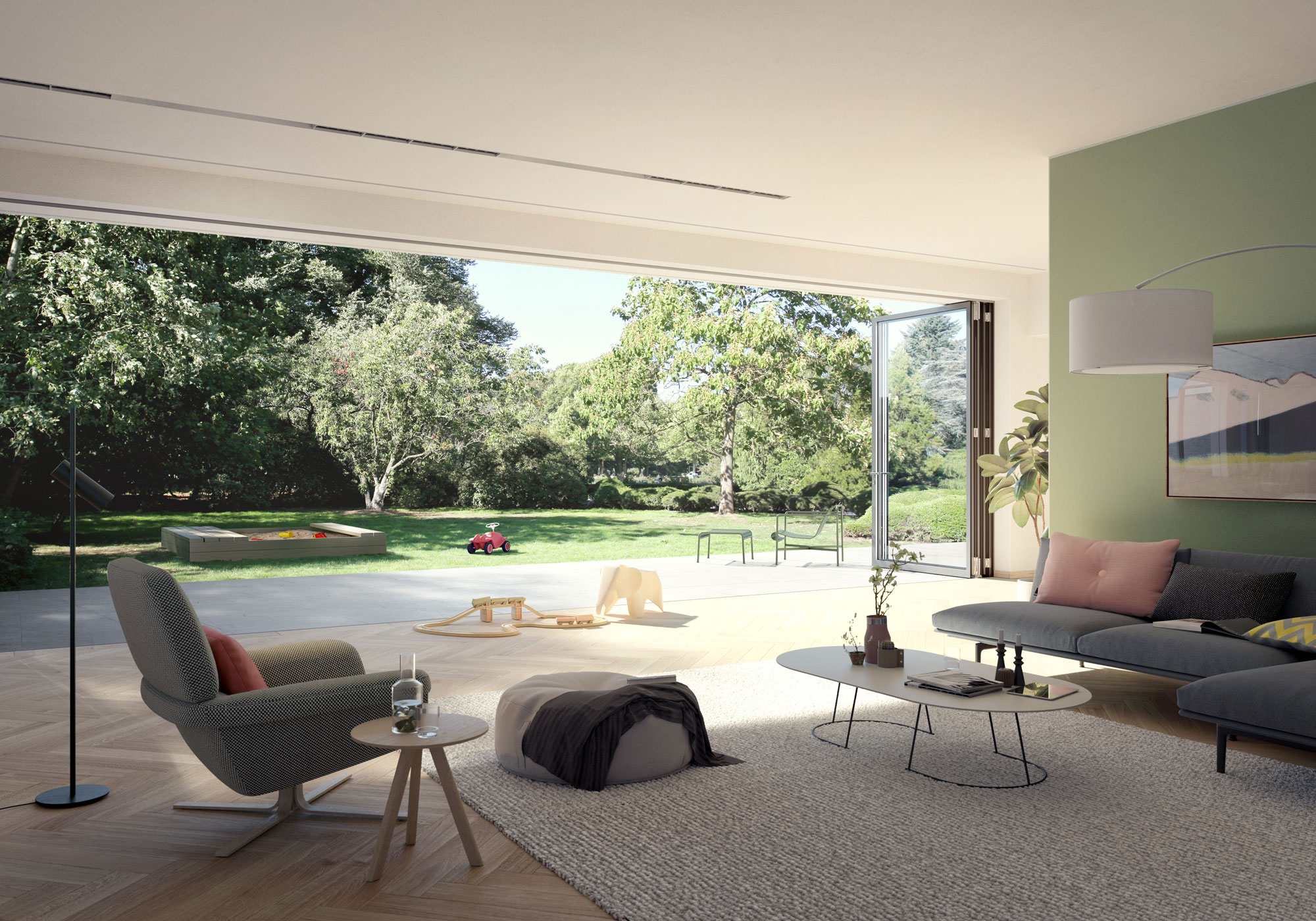 Slimline and transparent – Schüco Panorama Design sliding doors offer the widest possible vistas. The frameless sliding doors, which are embedded flush into the wall, ceiling and floor, have a maximum glass area and minimal frames. A highlight in any building! Classic Design lift-and-slide doors are the right solution for almost any requirements. The numerous comfort and design features (narrow face width, barrier-free zero-level threshold, automated control) make this door a great all-rounder. The Schüco folding sliding systems allow planning freedom for commercial and residential projects alike, without the building being restricted by the system. Large vent sizes and weights are possible, as are various opening types.
Pushing boundaries.
Schüco Design sliding doors
The right solution for every building project
All building projects have different, individual requirements. With every new project, developers and architects have to grapple with the specific structural requirements and choose the sliding door with the best combination of performance and functions. When developing our Schüco Design sliding doors, we have therefore focused on the following areas in particular.
Be inspired!
Picture the scene: With Schüco sliding doors, your new happy place could look just this, whether it is a view of nature, a vast open space or the city lights, either in your house or apartment. Make your house a home!
Register now..
Work material (e.g. tender specifications, BIM objects, CAD data, catalogues)
Note content
Direct contact to Schüco