The OTTO FUCHS Group
PARENT COMPANY OF SCHÜCO INTERNATIONAL KG
Schüco has been a subsidiary of OTTO FUCHS KG since 1964.
OTTO FUCHS KG is active in all these areas, furnishing new concepts, products and solutions. Extruded, forged and ring-rolled products of Aluminium, Magnesium, Copper, Titanium and Nickel alloys are the company's specialities.
The headquarters in Meinerzhagen has a staff complements of 3,000 employees.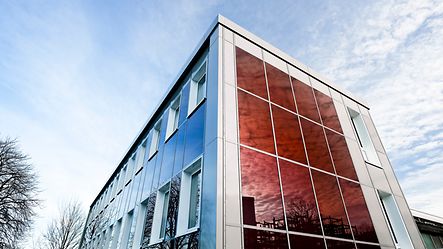 As an innovative development partner the OTTO FUCHS Group supports customers in the aerospace industry, the automotive industry, the construction industry and the general engineering industry withwith individual concepts and solutions. A customer-oriented approach and the selective application of decades of material and process expertise in the areas of forging, extrusion and ring rolling has resulted in the development of ever new, competitive products.
Innovative semi-finished parts and components made of aluminium, magnesium, copper, titanium and nickel alloys are the products that the OTTO FUCHS Group develops and produces for customers in a closed supply chain - from the production of the primary material and the shaping of the solid, through to ready-to-install processing. The in-house laboratory does not just assure the constant quality control of materials, it also develops and optimises new alloys for the new product ideas from the customers.
More information
WHAT DO A PORSCHE, AN AUDI UND A BMW HAVE IN COMMON?
THE FUCHSFELGE!
The brand "Fuchsfelge®":
Even the Fuchsfelge is linked with Porsche, not just Porsche drivers have the pleasure of driving on Fuchs wheels. The Fuchsfelge is a symbol for forged perfection made by the OTTO FUCHS Group. It combines high performance material with highly developed calculation- and simulation software and decades of experience together with high graded craftsmanship.
More information: