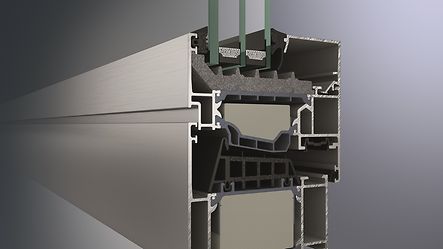 Aluminium Recycling A/U/F
The aim of A/U/F (Aluminium and the Environment in Window and Façade Construction) is to promote the sustainable disposal and processing of dismantled building components / profiles from aluminium windows, doors and façades for the purpose of reusing the material. Members of A/U/F, to which Schüco also belongs, include system houses, manufacturers, fabricators and suppliers from all over Germany. A/U/F deals with the responsible recycling of disused aluminium window profiles, which are almost 100% recyclable. To recycle the old profiles, they are shredded, cleaned and melted down. The advantage is that processing old aluminium only requires approximately 5% of the energy that would be needed to produce primary aluminium. This is another argument in favour of the cost-effectiveness of this process. The sustainability of aluminium systems is therefore comparable with that of other materials. The figures speak for themselves - 75% of the aluminium produced since 1888 is still in use today. The quality of the processed aluminium is no different to that of the original material and there are no restrictions to its use for new profiles.
PVC-U RECYCLING - REWINDO
Rewindo is an association of the leading German manufacturers of PVC-U profiles from the former collection schemes for old windows of FREI and VEKA Umwelttechnik GmbH. The aim of Rewindo is to increase and promote the recycling of dismantled PVC-U windows, doors and roller shutters. Rewindo is a service partner for the recycling of PVC-U construction products. It supports its members in all recycling matters, including documentation materials, the provision of collection boxes to suit requirements and the issuing of the recycling certificate. The task of Rewindo is therefore to inform, motivate and organise, as the thoughtless discarding of old PVC-U units does not make any sense.
The German Technical Guidelines for Municipal Waste and the guidelines of the German Waste Disposal regulation have also been applicable since 2005. In accordance with these guidelines, it is no longer permitted to dispose of untreated waste.
For this reason, old PVC-U windows should be recycled. The fact that it is possible to "revive" old PVC-U products and make them into the source materials for a new product life cycle, represents an enormous ecological advantage. Aside from conserving resources, PVC-U recycling also means market stimulation. The product at the end of the recycling process is almost pure PVC-U, which is equal in quality to new material. The advantage is that profiles made from recycled material have the same physical properties as new profiles. However, in contrast to new profiles, a considerable amount of CO2 is also saved in the production of recycled profiles.
The financial figures for 2012 prove that the commitment of Rewindo is paying off. More than 22,000 tonnes of recycled material were produced from old windows, doors and roller shutters. This equates to approximately 1.2 million old windows.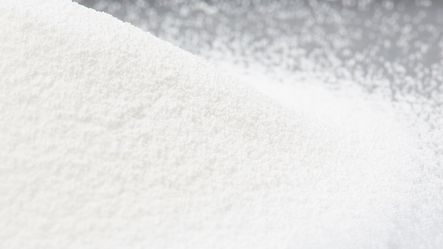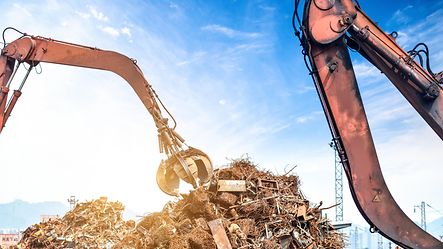 STEEL - PROVEN SUSTAINABILITY
Sustainability means designing, constructing and operating buildings in such a way that they are future-proof in terms of their ecology, economy and function. The aim of Schüco Jansen Steel Systems, together with its partners worldwide, is to conserve and use resources wisely, and to save and generate energy. It is for this reason that the steel industry commissioned EPDs (Environmental Product Declarations) from the VFF (German Window and Façade Association), which unequivocally prove the sustainability of the material in the building envelope as well as for interiors. These EPDs for windows, doors and façades are now available for our specifiers, architects and metal fabrication partners. They form the basis for certifying buildings in accordance with the relevant national standard, e.g. DGNB and BREEAM, which is an increasingly common requirement.
Straightforward application of EPD documents conforming to ISO 14025 and EN 15804 (Environmental Product Declarations)
Secure planning with building certification for windows, doors and façades made from steel profile systems
Used in all European countries and internationally
Independent declaration (type III) with assured average values from the steel industry
Can be used for all steel units inside and outside
An holistic view of complete units made from stee