Certified buildings en vogue
Today, high-quality office buildings in central locations are planned, constructed and certified sustainably taking into account economic considerations. The assessment is based on economic, ecological and socio-cultural aspects, as well as the technical and process quality. The goal is to ensure available materials are used through a construction method that utilises resources sparingly, is durable and recyclable, and thus reduce the negative effects on the environment and the health of users. Ensuring that a building is certified requires mature systems for the building envelope and holistic planning of the façade. The range of Schüco systems and services is an excellent foundation for this. 
Resistant materials, low maintenance and a small number of replaceable wear parts ensure the durability of the Schüco systems and therefore lay the economic groundwork for building certification. Schüco systems are valued for being energy-efficient and user friendly. They not only meet the individual needs of users in all climate zones; they can even generate energy.
Schüco also offers systems that optimise the daylight supplied to buildings and their ventilation and shading, thus taking into account the socio-cultural aspects of building certification and increasing the comfort of users. For decades, Schüco has been following all product developments with its own tests in a constantly growing technology and testing centre accredited by DAkkS (German Accreditation Body), and ensures the technical quality of the systems. The 360° sustainability approach of Schüco comprises the whole lifecycle of a product from manufacture, through performance to the possibility of recycling, and ensures the quality of the building certification process.
PLANNING AND CONSULTANCY WITH LONG-TERM PERSPECTIVES – EPD FOR ALUMINIUM SYSTEMS
Environmental Product Declarations (EPDs) for all systems used are important for 360° sustainability. At Schüco, their element-specific creation for metal fabrication systems is integrated into the SchüCal calculation software.
General EPDs for Schüco systems can be found on the website of our EPD program holder, the
The low energy consumption ensured by the systems and the raw materials used in their foams and gaskets go a step further. The new building product regulations also make provision for the sustainability of building products, which can then be certified by means of EPDs. The integrated approach to construction and calculation means that specifications offer reliable planning and cost certainty.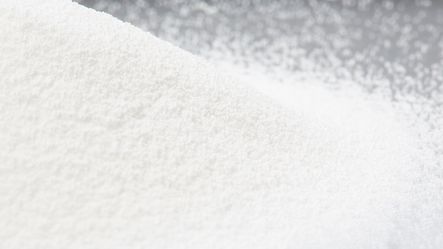 ASSOCIATION EPD FOR PVC-U WINDOWS
For PVC-U windows, there is already an "association EPD" which applies to PVC systems with a basic depth of 70 mm. An additional "average EPD" for systems ≥ 80 mm in accordance with ISO 14025 and DIN EN 15804 is near completion. These EPDs have been calculated, compiled and evaluated in an EPPA working group at European level with the involvement of Schüco specially for the underlying PVC-U window data. The potential environmental effects of the PVC-U windows are represented as a percentage over their entire life in accordance with the manufacturing, utilisation and end-of-life phases. With its 70 mm systems, Schüco CT 70 AS and Schüco CT 70 MD, Schüco is represented in the DGNB navigator on the basis of this association EPD (www.dgnb-navigator.de). Additional information can be found there.
SAMPLE EPD FOR STEEL WINDOWS, DOORS AND FAÇADES
As a provider of complete steel profile systems, Schüco Jansen steel systems ensure that buildings are designed, installed and, in particular, used sustainably. Industry-specific Environmental Product Declarations in accordance with ISO 14025 and EN 15804 for windows, doors, and façades can also be made available to the fabricator and developer. The customer and project-specific EPDs can be obtained quickly, easily and at a low cost from the ift Rosenheim test institute. The sample EPDs can be downloaded from the Jansen website.