ISO 14001
Schüco environmental management system successfully certified in accordance with DIN EN ISO 14001
In December 2013, the environmental management system of Schüco International KG at the site in Bielefeld was certified for the first time by the German Society for the Certification of Management Systems (DQS) in accordance with the international environmental management standard ISO 14001 (pdf, 120 KB). Since then, annual monitoring has been carried out.
The international environmental management standard ISO 14001 helps organisations to develop and implement an environmental management system and the corresponding sustainability objectives. The standard focuses on the continuous improvement process in accordance with the "Plan-Do-Check-Act" (PDCA) model, in order to achieve the specified environmental objectives and ongoing improvements.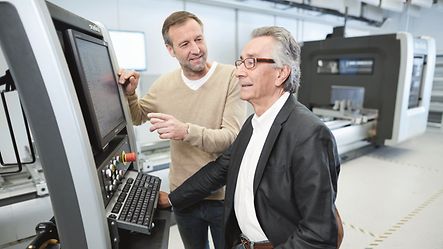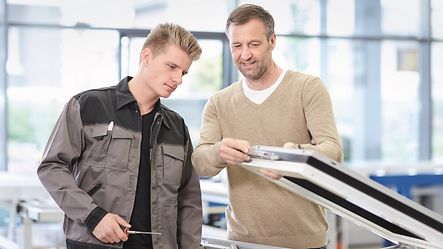 A certified environmental management system requires a company to fulfil legal environmental requirements, and to specify and pursue voluntary environmental aims within the company. At Schüco, the aim is not only to optimise the internal business processes in terms of their environmental impact; Schüco products and processes should also help customers and suppliers to use energy resources efficiently.
In the international market, the ISO 14001 DQS certificate (pdf, 713 KB) is recognised proof of having a functioning environmental management system. The BREEAM building certification system, for example, requires proof of a certified environmental management system for the construction products used. The DQS certificate is proof that Schüco takes into account and implements all the relevant environmental requirements during the development of its products.
The environmental aims of Schüco envisage a reduction in emissions and the consumption of resources to protect its customers, employees and the environment. To be specific, at the site in Bielefeld, this relates to air and noise emissions, discharges into bodies of water, stress placed on the ground, the generation of waste and the use of raw materials.
The ISO 14001 certificate is available in the following languages.