Schüco International KG acquires majority share in Alufit International Private Limited
Aims to achieve INR 1000 crore annual revenues from Indian operations
Bielefeld, Germany; Bengaluru, India, September 8, 2021 – Schüco International KG, one of the leading companies in building envelopes worldwide, with global expertise in windows, doors and façades announced it has signed a definitive agreement to acquire a majority stake in Alufit. The consequent joint venture, Alufit International Pvt. Ltd, will accelerate Schüco's focus on pursuing large commercial and infrastructure facade projects in India. The joint venture will witness the coming together of one of the world's leading aluminium systems specialists in Schüco and India's largest aluminium façade fabricator. Pankaj Keswani will continue to lead and will be the Managing Director of the JV, Alufit International Pvt. Ltd.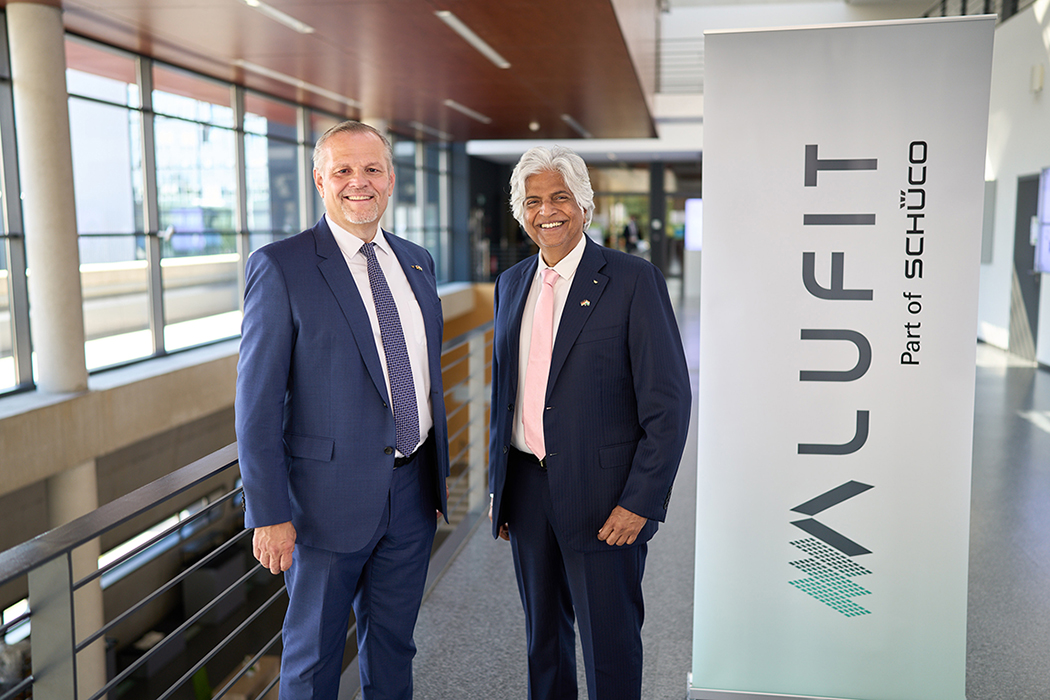 Photographer: Frank Peterschröder Usage rights: Schüco International KG
From left: Andreas Engelhardt, CEO and Managing Partner of Schüco International KG and Pankaj Keswani, Managing Director, Alufit International Pvt. Ltd.
Download (jpg, 1.7 MB)
HINT
The image files available here to download are exclusively permitted for use in print and online publications for editorial purposes in connection with the Schüco press release which is available to download on this site. To safeguard the copyrights entrusted to us by the photographer, use of the pictures is only permitted if the source is quoted as detailed above.