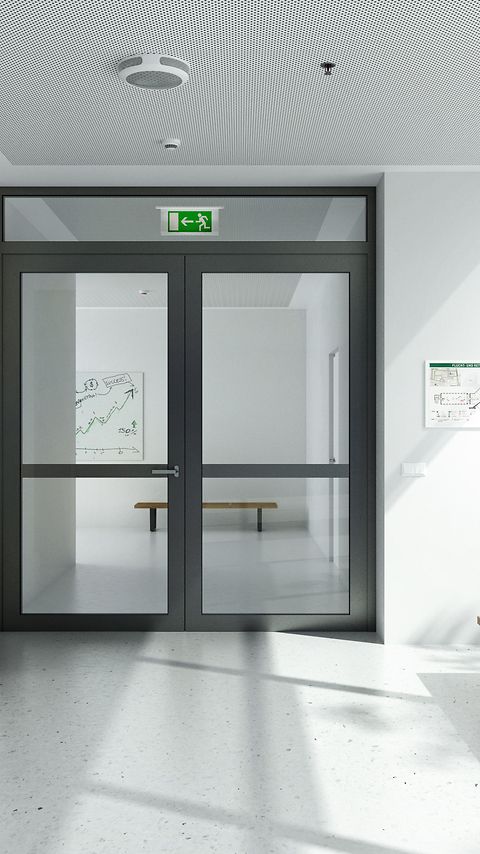 M01c - Stage Media Fader
Our fire protection systems are the optimal solution to protect what is dear to us. Whether in hospitals, kindergartens, shopping centres or office buildings, with our systems you are always on the safe side. 
Threats are posed not only by fire and heat, but also in particular by smoke and toxic fire gases. With Schüco smoke protection systems, a wide range of smoke protection requirements can be perfectly met from a technical point of view.
Smoke and fire protection
Fire protection systems: innovative fire and smoke protection
Fire and the associated smoke can pose a danger to life. It is therefore essential to be well protected against these dangers in buildings, too. We design and develop fire protection solutions for buildings across all products. Schüco provides fully tested system solutions for doors, façades, windows and partition walls, including fittings and glazing. These fulfil a wide range of fire and smoke protection requirements.
Be inspired!
Good design need not be compromised by security requirements. Schüco fire protection systems are intelligent solutions which offer maximum security alongside outstanding design. They allow for fluid transitions between the fire protection units and standard series.
Register now..
Work material (e.g. tender specifications, BIM objects, CAD data, catalogues)
Note content
Direct contact to Schüco