AWS optimized energy-saving window: taking thermal insulation to a new level
Windows play a crucial role where the climate balance of buildings is concerned. Energy-saving windows not only have to provide maximum energy efficiency; they also need to feature pioneering fittings and a sleek design. Schüco AWS optimized window systems offer the ideal solution for this.
Exploit the potential to save energy with AWS optimized
We are setting the standard for long-lasting, sustainable and smart building with the outstanding and pioneering improvements in thermal insulation offered by the new AWS optimized window system.
Schüco AWS optimized window systems feature
✓ A combination of pioneering thermal insulation and fittings
✓ An energy-saving, passive house window in the standard system
✓ A high level of versatility with excellent thermal insulation in the block design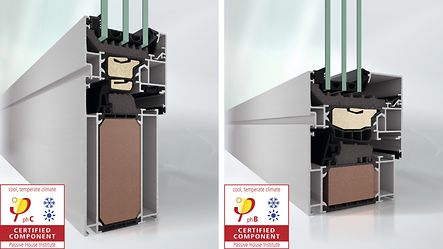 Pioneering thermal insulation and fittings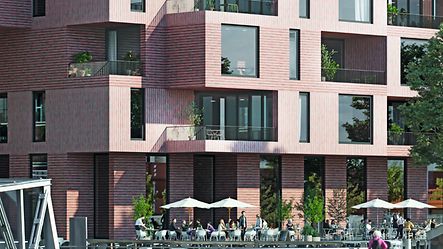 Schüco AWS optimized is available for the Schüco window systems with basic depths of 75 and 90 mm. The optimized systems offer optimum performance characteristics for versatile use in the construction of future-proof, thermally insulated buildings with very high-performance glazing systems.
Thanks to the newly developed thermal insulation technology, the AWS optimized window systems achieve a 20% improvement in energy efficiency – and all with very slimline face widths.
You can find out more about our AWS optimized window systems in our brochure.
Energy-saving, passive house window in the standard system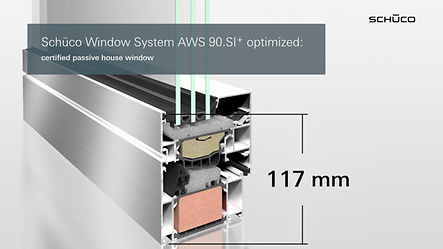 Passive house can't be standard, can it? Yes it can – with new, optimized technology! This includes a unique four-headed insulating bar optimized with foam in the vent, an improved insulating bar in the outer frame, an optimized centre gasket and special glazing rebate insulation.
The Schüco AWS optimized standard systems have been certified by PHI Darmstadt as components suitable for passive houses:
AWS 75.SI+ optimized: certified passive house window from a face width of 178 mm
AWS 90.SI+ optimized: certified passive house window from a face width of 117 mm
Excellent thermal insulation with a slimline block design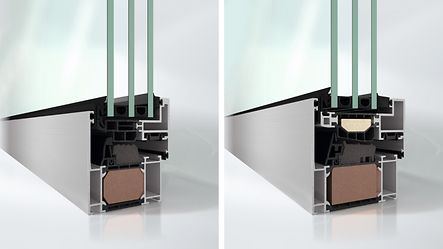 For stylish buildings that are flooded with light, the optimized standard systems in the 75 and 90 mm basic depths are also available in a block design with optimized U values. The block windows feature an impressively slimline design with no visible vent contours or glazing beads, a high level of transparency and concealed drainage – as well as thermal insulation to passive house level for the 90 mm basic depth.
Contact a Schüco consultant
Are you planning a building project with Schüco or would you like to in future? We are here to support you with all your planning needs. Simply contact us.
Register now..
Work material (e.g. tender specifications, BIM objects, CAD data, catalogues)
Note content
Direct contact to Schüco