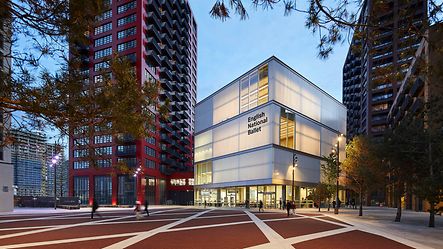 The 2020 Excellence Award Winners
Despite the disruption caused by the ongoing coronavirus pandemic, 2020 saw us receive the highest ever number of entries to the coveted Schüco Excellence Awards for design and innovation, attracting a wide range of high-calibre projects from practices large and small. 
One of the key themes that emerged from the jury discussion was how the considered handling and integration of façade units can go beyond aesthetic and technical proficiency to underpin and even augment a building's architectural concept or parti.
  
This is all the more impressive when – as many of the award submissions showed – architects skilfully employ 'off-the-shelf' systems and products to produce expressive façades that are so much more than the sum of their individual parts. Once again, the awards highlighted the importance of combining high-quality façade systems with the expertise of specialist contractors and a sound understanding of environmental design principles, including daylighting and energy performance.
 
Read the Schüco Excellence Awards 2020 Supplement (pdf, 11.6 MB)
The Event
Due to the global pandemic, we were not able to host the Excellence Awards as we usually would however this gave us the opportunity to broadcast the event live to a much wider audience making the 2020 Excellence Awards the largest attended.  
If you missed the awards ceremony or would simply like to watch it again you can do so here.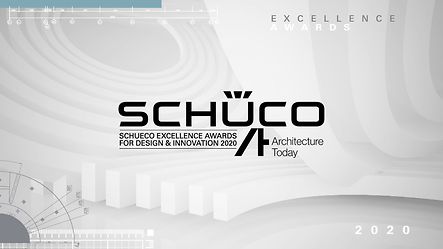 Meet the judges
The 2020 jury included architects Jelena Cousins, Hazel Joseph, Stuart Piercy (all previous Schüco Excellence Award winners), and Kirsten Lees, as well as Harry Montrésor and Steve Mudie, who both have specialist knowledge of façade design. 
In their assessment of the entries, the judges looked for evidence of four key qualities:
 
Creativity – Does the project demonstrate design quality, whether on a macro and/or micro scale?
Innovation – Is there evidence of significant innovation in terms of design, detail or construction expertise?
Technical skill – Does the project show high levels of technical skill in its detailed design and/or assembly?
Creative collaboration – Does the project demonstrate a productive and creative collaboration between the designer, specialist contractor and/or manufacturer?
Register now..
Work material (e.g. tender specifications, BIM objects, CAD data, catalogues)
Note content
Direct contact to Schüco