Why retrofitting your home with traditional-style steel doors and windows is a smart and stylish choice.
Despite a 160-year history, the timeless appearance and slender frames of traditional steel doors and windows are still coveted today. Modern iterations bring style, longevity, and energy efficiency to retrofitted homes.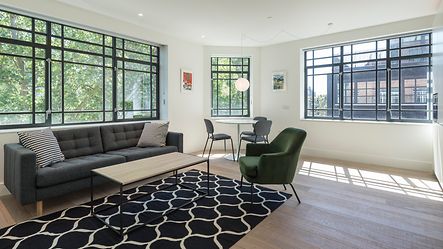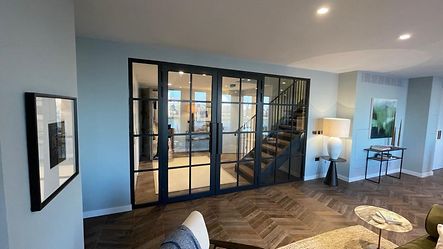 A trend that's here to stay
Steel windows were first manufactured in Essex in the first half of the 19th century, growing in popularity due to the availability of steel, its inexpensiveness, and its design flexibility.
Today, traditional-style steel doors and windows work just as well in a Victorian semi or a new-build townhouse. They're a great option for extensions too, providing rooms with a striking graphic divider that stylishly frames the surroundings.
Retrofit with style for lower carbon living
When it comes to replacing old windows and doors, new steel versions are a great option. The UK has the oldest housing stock in Europe, with 38% of homes in England built before World War II. Older homes are often durable and flexible, but not energy efficient. If you own one of these homes, you may have considered upgrading your property to improve its energy efficiency. But you will likely want to do so tastefully whilst maintaining your home's character.
Original steel windows that have fallen into disrepair can be replicated with modern units that are longer lasting and less carbon-costly. Old properties with timber frames can have them replaced with steel profiles, rejuvenating the façade, and tastefully merging the old and new.
The modern rear extension of this historic apartment block in Marylebone replaced the former timber sashes with steel-framed doors and windows, using Schüco Janisol Arte 2.0 throughout. It is a perfect example of using steel framing to celebrate the old whilst incorporating the new.
The slim sightlines of the Schüco Jansen profiles were also perfect for the rear of the building as it looked out onto the new shared garden level, flooding apartments with light and providing the residents with pleasant views.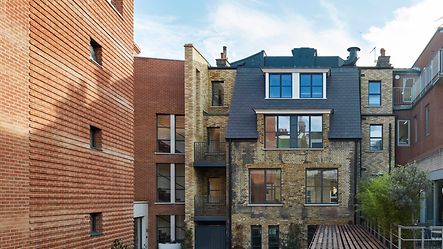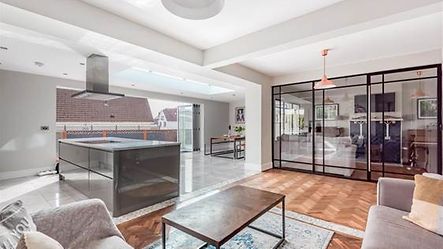 Karl Singporewala, Director of Barbara Weiss Architects, who designed the Marylebone renovation, explains: "From an aesthetic point of view, the steel profiles look beautiful, they have good sightlines and are incredibly versatile. They also work really well with the brickwork – it's those small details that make the difference."
If you are looking to embrace a lower carbon lifestyle, Schüco Jansen steel doors and windows are a great choice for your home. Schüco Jansen steel profiles have excellent thermal properties and steel manufacturing uses low energy consumption. It also has a lifespan that is unsurpassed by alternative materials, so you won't have to replace your doors and windows anytime soon.
Schüco has a range of steel systems with slim sightlines that are ideal for upgrading your home. If you are interested in using Schüco steel doors and windows, get in touch via the chat function on our website or email mkinfobox@schueco.com or to make an appointment to visit the showroom click on the button below.