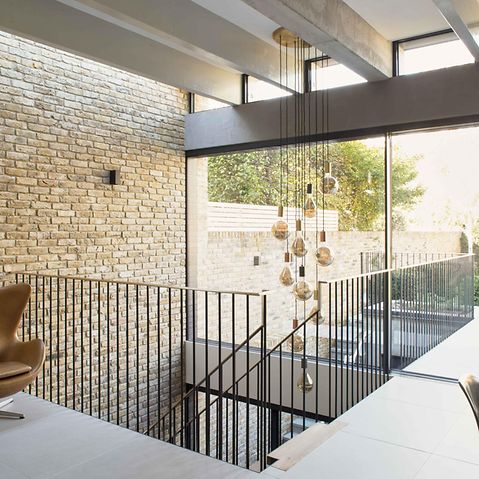 Inspired Living
Explore Home Renovation Possibilities
Inspired Living
Schüco and Architecture Today's Inspired Living webinar provided plenty of inspiration and tips on the things to consider before renovating or extending your home.
The webinar featured a panel of three leading architects, each with extensive experience of successfully tackling ambitious and often tricky home transformations: Ben Cousins of Cousins & Cousins; Matthew Giles of Matthew Giles Architects; and Jeremy Foster of J Foster Architects.
This stellar panel were joined for the Q&A session by Schüco Architectural Project Manager Jordan Vincent. Schüco develops and sells systems for doors, windows and façades. Jordan was on hand to answer questions about bi-fold, sliding and panoramic doors and Schüco window systems.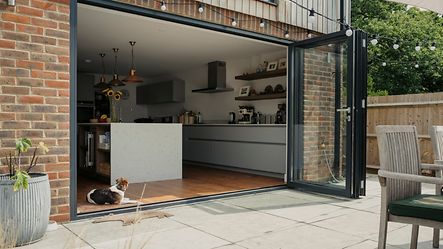 To kick off the session, each member of the panel explained the rationale behind some of their favourite projects.
Jeremy Foster described how his practice had turned a compact two-storey, three-metre wide Victorian coach house in London's Tufnell Park conservation area into a light and spacious three-bed home.
Foster's lightbulb moment came when he realised that by lowering part of the ground floor and raising the eves at the rear of the property he could open up the building without impacting the street façade. He said roof lights were key to getting light into the heart of the narrow building.
Ben Cousins followed with a whistle-stop tour of some of Cousins & Cousins housing projects, many of which featured beautiful sculptural staircases. Some projects were also designed to be super-energy efficient, a feature he said clients were increasingly demanding.
Last up was Matthew Giles. He showed examples of how his eponymous practice had extended and remodelled three Victorian homes in London. All featured large areas of glazing to maximise views out. Glazing was important too in enabling daylight to flood the spaces, which Giles said was particularly important when building out across the rear of a property.
For a project to be a success Giles said you need: a good architect, a good structural engineer, a good builder and a good client.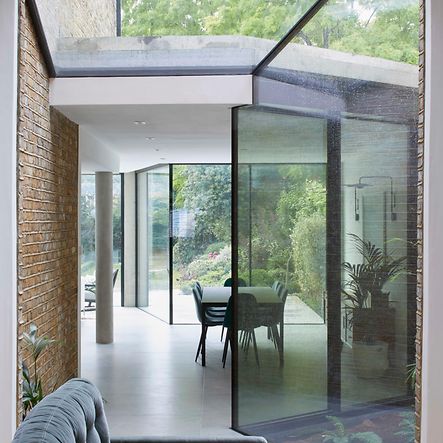 In the subsequent Q&A, the panel were asked when considering an extension or renovation whether it was better to engage the builder first or the architect?
Unsurprisingly perhaps, the consensus was that clients should engage with an architect first because they are in the best position to have an overview of the project. "We can see the art of the possible and we're aware of potential pitfalls," said Foster.
There were several questions on how it was possible to maximise the amount of glazing in an extension while still complying with Building Regulations.
Ben Cousins' solution was to consider the house as a whole and to enhance the insulation in some areas to compensate for any additional heat loss through enhanced areas of glazing. When taking this approach, he advised working with an Approved Inspector to inform the design and ensure it was regulation compliant.
Schüco expert Jordan Vincent also advised attendees to contact a glazing supplier who would "be able to provide advice on the performance of different glazing systems".
Some attendees wanted to know what structural modifications would be required to enlarge a window opening. Ben Cousin's response was that if they were making a window wider they should speak to a structural engineer because they may need to install a lintel to carry the weight of the structure above.
Another question was whether there is a better value solution to fitting pivot doors. Matthew Giles' advice was that the best value way to open glazing was sliding doors; the cheapest glazing option was fixed glazing, next best he said was hinged doors; sliding doors were more expensive but probably the best value in his opinion and then concertina (or bifold) doors; while pivoting doors were the most expensive. Jordan Vincent explained that Schüco sister company Jansen was able to make bespoke steel-framed pivot doors.