The 1990s: Turning point
After the fall of the Berlin wall, building renovation with eco-friendly building materials in East Germany and Eastern Europe presents a major challenge. Schüco seizes this opportunity and expands its business further. At the same time, the company enters the solar market and targets large commercial projects.
Aiming high with system innovations
1991 FireStop, the first aluminium fire protection series, is launched. 
1992 Schüco presents Royal S, the new composite technology for window and door systems. The system, developed on the basis of its predecessors Royal and Iskotherm, is key to the company's success during these years. 
1996 Schüco begins construction in Weißenfels, Leipzig, of one of the most state-of-the-art extrusion plants for PVC-U profiles in Europe.The factory, designed to help supply the PVC-U window market, begins production two years later.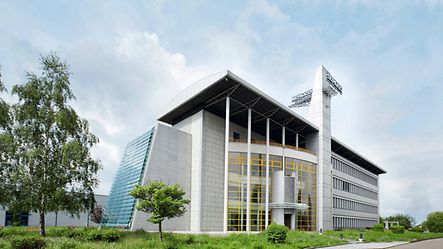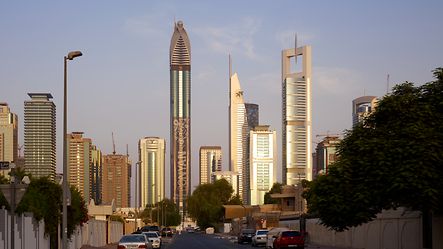 Go East
1997 Sales to the east of the Oder-Neisse line are booming. In Moscow, a new Schüco subsidiary is created, just after a sales office opens in Prague. In the same year, Schüco opens further sites in Poland. A subsidiary in Łódź and a sales office in Warsaw see the eastern sales network continue to grow. Sales in the Middle East are also increasing. The Rose Tower in the Gulf state of Dubai, for example, is fitted with technology from Bielefeld.
For only the third time in the company's history stretching back 45 years, there is a change at the top of Schüco.Dirk U. Hindrichs succeeds Günter Reinecke as President and CEO.
Petrol-heads
1998 Alongside numerous sites in Europe, Schüco extends its business into the USA and Asia.
1999 Schüco expands its product range to include a third business division: solar thermal and photovoltaics. A joint steel business is created under the name Schüco Jansen Steel Systems. In the same year, Schüco sponsors the McLaren-Mercedes Formula 1 team.