The 1980s: Becoming a global player
Schüco becomes increasingly international, with licensees in Europe. The company quickly recognises the potential of the versatile material PVC-U and adds PVC-U windows and doors to its product range.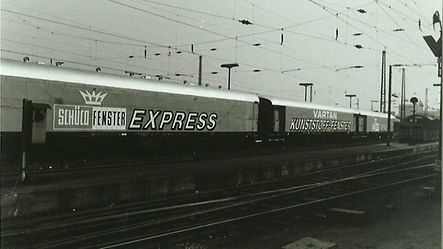 Welcome to the showroom on rails
1980 The Schüco Express rolls through West Germany from the early 1980s onwards. Inside the carriages of the ultra-modern train, customers can marvel at the latest window and façade technology from Schüco – a unique form of product presentation. 
Fuelling innovation
1982 Schüco has been meeting noise protection and environmental protection requirements successfully for years. In 1982, the company also sets standards for security with T-30-1, the first approved fire protection system.
Schüco presents the new Iskotherm aluminium window system. The thermally insulated profiles are used in residential construction and renovations in particular.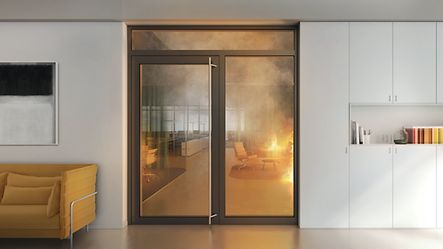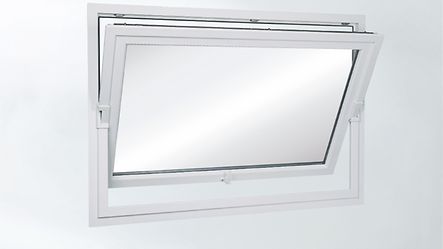 Entering the systems business for PVC-U windows
1984 Schüco focuses on PVC-U system technology and adds the new, versatile material to its product portfolio. 
The heart of football beats in East-Westphalia
1988 For the 1988/1989 season, Schüco is a sponsor on the DSC Arminia Bielefeld shirts for the first time. The company has been supporting the East-Westphalian football club since the 70s. In 2004 the stadium itself also gets a new name, demonstrating its link to the systems provider as the "SchücoArena". 
At the close of the decade, Schüco turnover crosses the magical 1 billion deutschmark threshold for the first time. Fittingly, German football legend Franz Beckenbauer becomes a brand ambassador in 1990.