Sustainable Development Goals
Our contribution
As a company in the construction industry, we are striving for a good standard of living for everyone, in buildings and beyond – across generations. We believe the key to this is sustainability. The Sustainable Development Goals (SDGs) of the United Nations form the basis of our understanding of sustainability, which is why we have focused our energies on the 17 SDGs and their 169 indicators.
Our guiding principles
Overall, we have defined 13 SDGs that are relevant to Schüco. Of these, we have identified five global sustainability objectives on which we have the greatest influence.
Of particular relevance is SDG 11, Sustainable Cities and Communities; after all, buildings are our passion. We want to use our products and services to make cities and housing inclusive, safe, durable and sustainable. We therefore see SDG 11 as our guiding principle.We strive to facilitate better lives for people – in buildings and beyond. For generations to come. This is what drives us forward, day after day.SDGs 13, 12, 10 and 8 not only actively feed into our guiding principle, they are also some of the objectives over which we have the greatest influence in our field of business, which is why we are giving them top priority.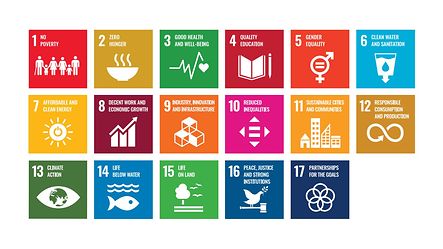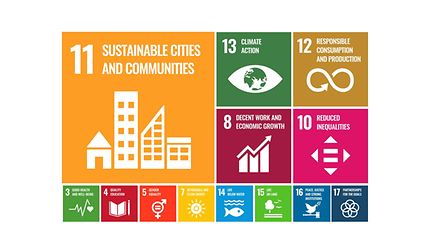 Process for determining the relevant SDGs
In order to identify our contribution to the SDGs, we held a multi-stage workshop, where we compared our sustainability aims and our key action areas with the requirements for sustainable development at a global level. In this way, we ensured that the SDGs that are relevant to us are firmly rooted in our sustainability strategy and our target system.
IDuring the workshop, the 17 SDGs were considered from the point of view of the indicators, and analysed in terms of their relevance for Schüco. To this end, we first looked at the positive and negative impact of how we do business in the context of the global development objectives. When it came to prioritising the SDGs that are relevant to Schüco, aspects that helped us make our decision included assessments of the quantity and quality of the value we provide, direct and indirect influences, and taking opportunities with regard to our business model. This resulted in 13 SDGs, the achievement of which Schüco contributes to as part of its sustainability strategy:
Our prioritised SDGs
Sustainable cities and communities
Sustainable cities and communities
As part of the construction industry, we believe it is our responsibility to make urbanisation more sustainable (indicator 11.3) and reduce the adverse environmental impact per capita (indicator 11.6). We are making a key contribution to this in our core business. We are doing this by scrutinising and always optimising our products and services with regard to their contribution to sustainable newbuilds and renovations. In detail, our system solutions increase the energy efficiency of buildings and help construction methods conserve more resources.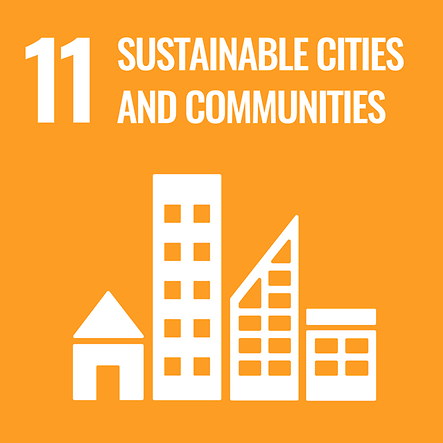 Reduced inequalities
Reduced inequalities
As a company, we have a huge platform from which we can fight inequality. We are working towards ensuring equal opportunities for our employees regardless of age, gender, disability, ethnicity, background, religion or other status. Protecting against discrimination and promoting an open, diverse company culture are incredibly important to us (indicator 10.3). The five selected SDGs match our focus projects and help us to concentrate our sustainability commitment. Schüco plans to report on its contributions to achieving these prioritised SDGs in future.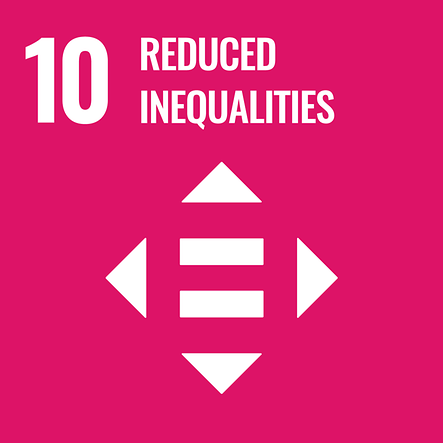 Measures for climate protection
Measures for climate protection
Climate protection is one of the most important tasks of the global community and is firmly entrenched in our sustainability strategy in relation to SDG 13. We want to bring in effective measures and reduce our carbon emissions so that we can be carbon-neutral as a company by 2040. Our products help to achieve the global climate protection aims by constantly optimising energy consumption levels in the production and usage phase. They also increase the capacity to adapt to climate-related changes (indicator 13.1). We are also promoting education and raised awareness when it comes to the impact of climate change by supporting sustainability initiatives (indicator 13.3).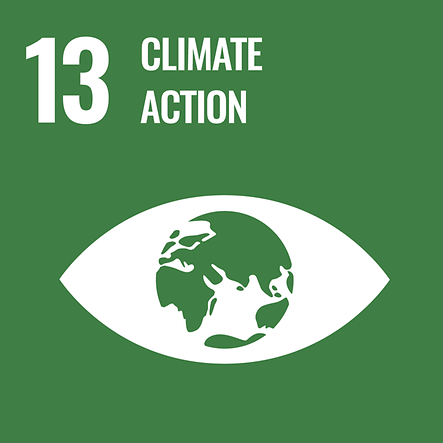 Sustainable consumption and production patterns
Sustainable consumption and production patterns
Global consumption of endless resources will lead to an increasing shortage of raw materials in the years to come and present huge challenges to the economy. Schüco is therefore making an active contribution to the efficient use of resources (indicator 12.2) and the establishment of a circular economy (indicator 12.5). Proof of this can be seen in our growing portfolio of circular Cradle-to-Cradle products. Furthermore, through our commitment to industry initiatives, we are also encouraging other companies to introduce sustainable processes and products and to incorporate sustainability information in their reporting (indicator 12.6).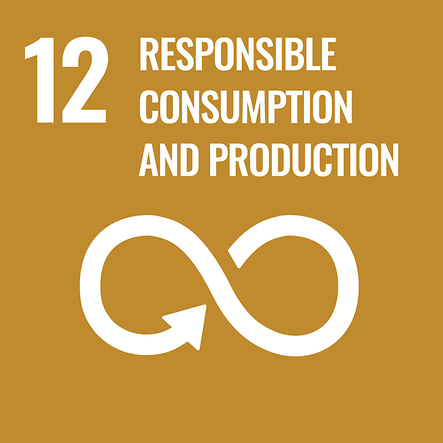 Decent work and economic growth
Decent work and economic growth
As a company, we have a responsibility to all our employees to ensure decent working conditions. We are therefore committed to providing secure and fair employment (indicator 8.5) and ensure the long-term health of our employees through occupational health and safety and by minimising risk (indicator 8.8). We also see sustainability as an opportunity for innovative business developments and want to supplement our core business with new products and services with a clear sustainability focus, so we can be successful for the long term (indicator 8.2).