RAG headquarters, Essen
The RAG headquarters in Germany on the UNESCO World Heritage site of the Zollverein coal mine in Essen is one of the first buildings in Germany to be constructed solely following the Cradle-to-Cradle philosophy.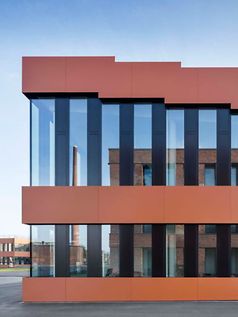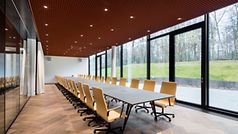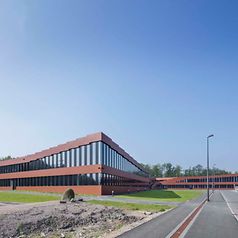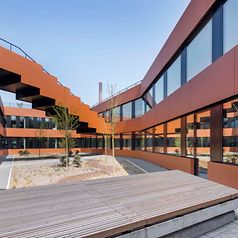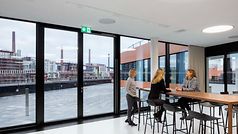 Facts and figures
Location: Essen, Germany
Design/construction period: 2016 - 2017
Gross floor space: 9600 m²
Schüco systems:
Schüco AWS 75.SI
Schüco ADS 75.SI / HD.HI
Schüco FWS 50.SI 
Architect: Kada Wittfeld Architektur
Client: RAG-Stiftung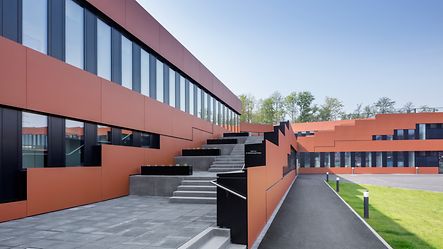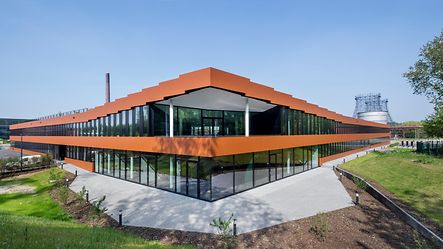 Sustainability meets mining tradition
The visionary Cradle-to-Cradle principle was used throughout the new headquarters of RAG (formerly Ruhrkohle AG), which has been active in the coal mining sector for centuries. Behind the concept is the belief that it should be possible to feed all materials used back into the natural nutrient cycle or technical cycle at the end of their usage life. The building can therefore be seen as a raw material stockpile and the resources can be freed up for new products and projects at the end of their usage period.
Find out more about Cradle to Cradle at Schüco.
Multi-certified sustainability
Derived from a sustainability-focused way of thinking, the RAG newbuild was constructed from fully recyclable, local materials. The Silver-certified AWS 75.SI+ aluminium window system from Schüco was used, for example. Its individual window units can be fully recycled if the building is demolished or converted, making a zero-waste façade a reality.Furthermore, C2C-certified oak parquet flooring and carpet tiles which absorb particulate matter were used, as was a C2C-certified glass partition wall system. A geothermal energy system and a solar pergola integrated on the roof mean that the energy that is generated and used is sustainable. The green roof also offsets the ground space that is sealed off by the construction work, and promotes biodiversity.
These particularly innovative, sustainable solutions have impressed the interdisciplinary judging panel of the German federal prize Umwelt & Bauen. The RAG headquarters also received DGNB certification in Platinum.
© Images: Jens Kirchner