VinylPlus®
VinylPlus® certificate for Schüco
Schüco has been committed to sustainability for many years. Now Schüco Polymer Technologies has received an award for its active contribution to sustainable production and use of PVC-U.
VinylPlus® is the sustainability programme of the European PVC industry. It was launched in 2000 on the basis of voluntary commitment, and has been further developed in open dialogue with representatives from the industry, authorities, non-governmental organisations, civil society and consumers ever since. VinylPlus® is intended to promote the sustainable production and use of PVC-U across the entire PVC value added chain.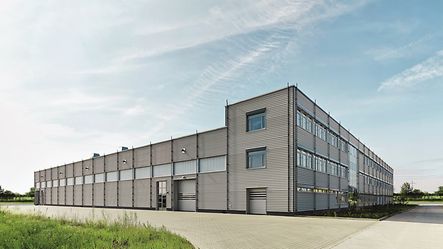 As part of this initiative, Schüco Polymer Technologies is implementing objectives for sustainable raw material procurement, reduced emissions, energy-saving machine technology, sustainable processes and control of material cycles within the company itself. This allowed the PVC-U products from Schüco Polymer Technologies KG to meet the exacting criteria of the VinylPlus® Product Label (pdf, 404.3 KB). Schüco is the first company in the industry to receive this award and will thereby embrace its leading role in terms of sustainability.
Schüco PVC-U systems are 100% recyclable; they can therefore be easily incorporated into the recycling system. Furthermore, Schüco does not use lead stabilisers in its PVC. The PVC-U used is environmentally friendly and contains calcium/zinc stabilisers instead. Schüco PVC-U systems not containing recycled material are therefore lead-free.