What I want is to have fun and actively shape the future.
Individual development and intensive support are a priority for us
At Schüco, fun and responsibility are not mutually exclusive. With clean energy from solar products and windows, Schüco, and therefore each individual employee, is making an important contribution to climate protection.
Our trainers will guide you, step-by-step, to your dream job. The company-wide networking of our apprentices is of great importance to us.
What we offer
Schüco offers young people the best opportunities for a secure professional future and scope for them to develop their own future.
Male or female, as apprentices or cooperative students in our commercial or technical professions, we provide you with the tools necessary to meet the exciting challenges of working life. We also offer placements for school students in which you can get a taste of how things work in practice.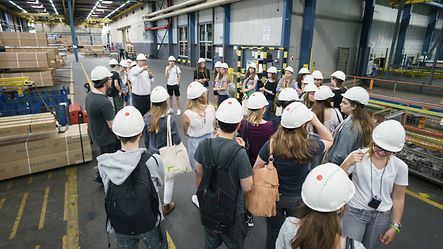 Associated technical and soft skills training opens up a broad spectrum of specialist and personal qualifications to you.
We provide you with exciting and interesting in-house and external training and projects, such as:
Apprentice induction week in Bielefeld
Apprentice camp (window building seminar and business etiquette)
Information evening for parents
English lessons for apprentices and students
Exciting projects for apprentices
Participation in exhibitions
The possibility to gain practical experience abroad
Application process for pupils
What happens to my application? What happens next? What can I expect if I receive an invitation? – Questions about questions that we would like to answer in advance using the graphic illustrating our application process.
You are also most welcome to contact us by telephone at any time. If you have any questions, please do not hesitate to contact us.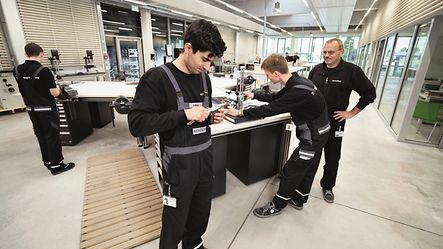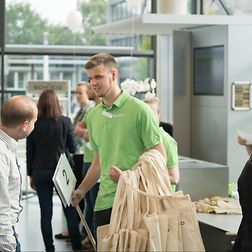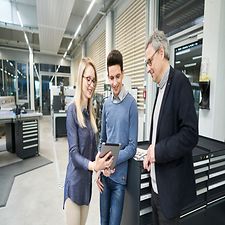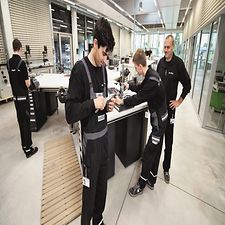 Your contacts
Professionals and career starters
Trainee programms / cooperative and dual work / study students / training / internships / student placements
Register now..
Work material (e.g. tender specifications, BIM objects, CAD data, catalogues)
Note content
Direct contact to Schüco