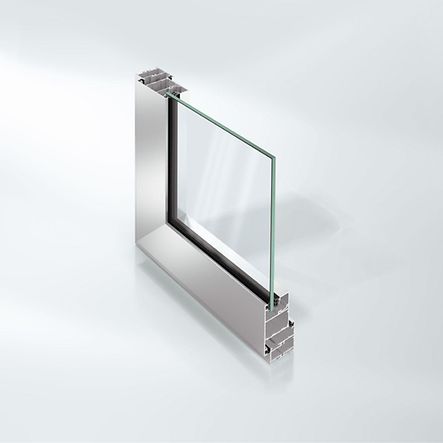 Schüco TropTec AW 40.NI is an outward-opening aluminium window system. It has been developed on the basis of European quality standards.
The Schüco TropTec AW 40.NI is an outward-opening non-insulated aluminium window system. The aluminium window system provides an attractive range of opening and integration types. German engineering in combination with European quality standards facilitates the best solution for the high-end requirements of the aluminium window markets in tropical areas.
Narrow face widths of 64 mm, clear design and high load capacity are united in a window which can be fit with single or insulated glass up to 25 mm. The complete range of all products from a single source is a benefit for Schüco TropTec partners.
Planning benefit
Outward opening aluminium windows with 40 mm basic depth
Narrow face width
Glass thicknesses of 4 mm single glazing up to 25 mm insulating glazing are possible
Four opening types: side-hung, projected side-hung, top-hung and double vent windows
Concealed fittings give projected side-hung and projected top-hung windows with particularly flush appearance
Two locking options: single point locking and multi-point locking
Very stable construction
Hight level of wind-proofing and watertightness
High wind load resistance
Register now..
Work material (e.g. tender specifications, BIM objects, CAD data, catalogues)
Note content
Direct contact to Schüco