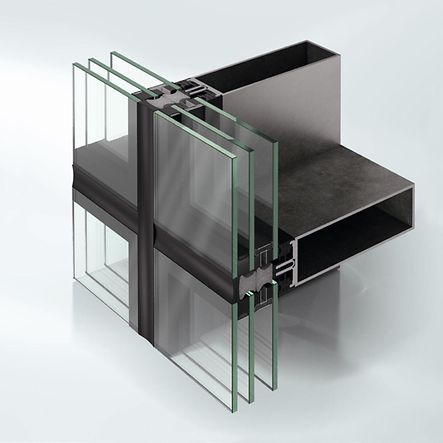 Slimline all-glass façade on steel substructure with the highest thermal insulation
A timeless aesthetic combined with maximum functionality – the Schüco AOC 50 SG ST.SI (Structural Glazing Steel Super Insulated) façade system enables large-scale all-glass façades on steel substructures, which meet the highest requirements in thermal insulation.
The profiles are only visible on the room side, which means that external façades can be constructed in a flush-fitted, all-glass appearance with slimline joints.
Thanks to comprehensive system testing (approval pending), architectural façades with maximum transparency and thermal insulation can be fabricated easily and reliably.
Planning benefit
Double or triple insulating glazing can be used easily
Pioneering isolator system enables thermal insulation to passive house level
Also available as a semi-structural glazing solution
Register now..
Work material (e.g. tender specifications, BIM objects, CAD data, catalogues)
Note content
Direct contact to Schüco