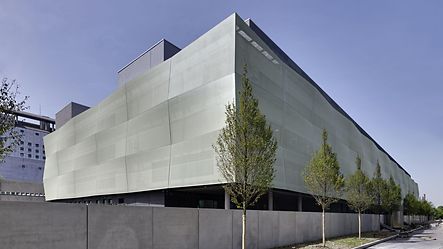 Information about the reference project
| | |
| --- | --- |
| Type of building: | Health |
| Products: | Façades |
| Series: | FACID 65 |
| Location: | Munich, Bavaria |
| Completion: | 2014 |
| Architects: | LUDES Architekten - Ingenieure GmbH |
| Specialist company: | Dipl. Ing. Hölscher GmbH & Co. KG |
| Picture credits: | Mark Wohlrab |
Surgical centre on Großhadern Campus
The new Großhadern surgical centre, a long, rectangular building, is connected to the existing building by means of four glazed connecting bars. Arranged around three internal courtyards and covering 14,500 square metres, it provides 32 operating theatres, 70 intensive care beds, an outpatient surgery and a central accident and emergency department. The viridescent, shimmering textile membrane which envelops the top three floors of the complex is striking, while the base level is highlighted by asphalt grey fibre cement panels. With its double-skin façade construction, the building radiates lightness; the high-tech needs of the modern surgical centre were addressed by the architects when they designed the façade. The FACID 65 textile façade system was used to cover the outer membrane, for which the specifiers engineered a load-bearing substructure made from hollow steel profiles. They varied the look of the homogeneous façade areas by implementing slightly different angles of inclination for the individual clamping modules. Depending on the amount of natural light, a changing interplay of colours is created which gives the impression that the surface is malleable. Made from coated polyester, the fabric has semi-transparent properties – from the outside it appears closed. It protects the operating theatres from prying eyes and acts as sun shading and screening. At the same time, it allows sufficient daylight in, while enabling you to see through it to the outside.
Inspiration from the reference project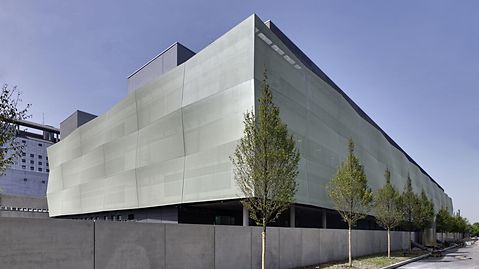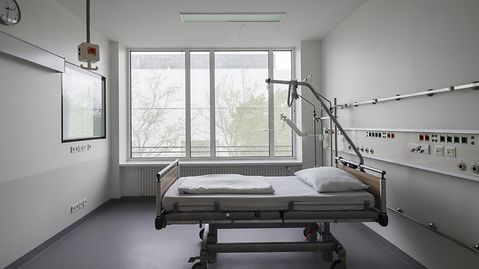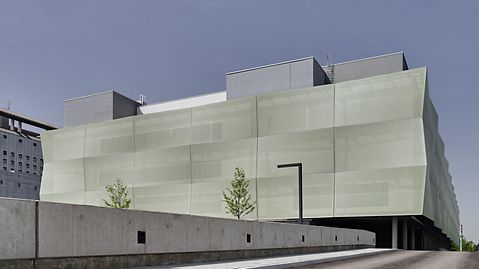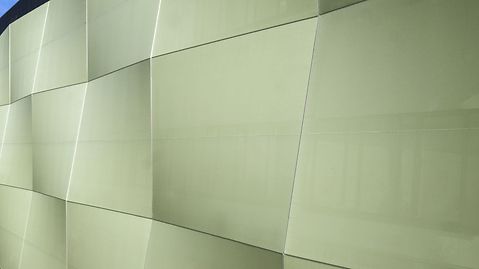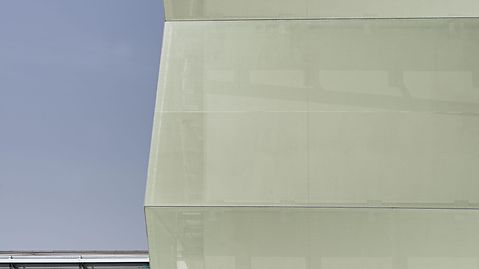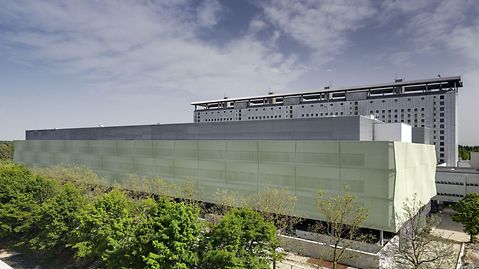 Location of the reference project
Register now..
Work material (e.g. tender specifications, BIM objects, CAD data, catalogues)
Note content
Direct contact to Schüco