Sustainable building with windows made from recycled plastic
When it comes to recycling, many people automatically think about their own household waste. But it's not just plastic packaging and paper bags that can be recycled. Windows made from PVC-U can too, for example. The excellent recyclability of PVC-U makes it one of the most sustainable materials for windows. New products can therefore be made time and again from old windows.
Windows made from polyvinyl chloride – PVC for short – have been installed in homes for over 50 years. This material is ideal because it is durable, weather-resistant and can withstand constant use. But at some point even the best windows have to be replaced. What happens to used windows made from PVC? It hasn't been possible to dispose of PVC as construction waste for 15 years. The reason for this is clear – this valuable raw material can now very easily be recycled. PVC is therefore not wasted and remains in the material cycle, which protects the environment. Markus Herbst, Spokesman for the Executive Management Board of Schüco Polymer Technologies agrees: "After PET, PVC has the best established and most used recycling system in Germany."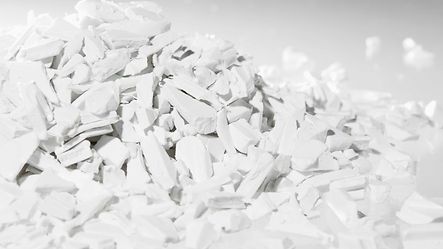 Reducing CO2 emissions with PVC recycling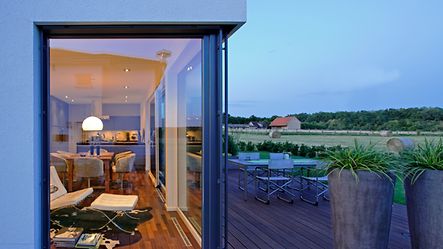 The recycling process allows old PVC to be recycled up to seven times. Only then does it stop being suitable as a material for high-quality products from Schüco. However, since each window has a lifespan of around 40 years, it can actually be a few centuries before the PVC is finally no longer fit for purpose. PVC recycling can therefore prevent huge amounts of carbon dioxide from being emitted by producing only a tenth of the environmentally harmful gas required to create new PVC. In 2019, European manufacturers of PVC window profiles used 363,000 tonnes of recycled material, which saved 726,000 tonnes of carbon dioxide. That's roughly equivalent to a city with a population of 84,000, according to the EPPA, the European industry association for manufacturers of rigid PVC window profile systems and related building products.
Back in the loop
So how does the recycling process for PVC-U windows work exactly? When a house is dismantled these days, a great deal of care is taken. While in the past, all of the construction waste from a demolition was carted off to landfill, today it is meticulously sorted. Once the old PVC windows have arrived at the recycling plant, they are first shredded then sorted into their individual material components: metal, rubber, glass and, of course, PVC. The PVC is then melted down to remove any residual foreign particles. The pea-sized granules are then delivered to the Schüco Polymer Technologies site in large sacks. The PVC granules are melted down and pressed to form the core of a new window profile. Fresh PVC is used for the covering, meaning the new windows look identical to those without recycled PVC.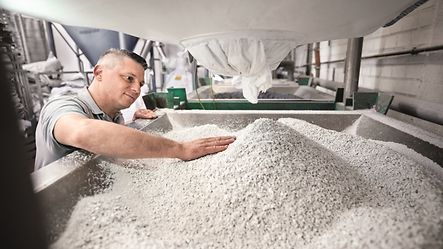 "Around a quarter of the raw PVC we use consists of recycled material – it is our intention and clearly stated goal to significantly and sustainably increase this proportion in future. These profiles have the same high quality," explains Markus Herbst, Spokesman for the Executive Management Board of Schüco Polymer Technologies.
Working together for better material cycles
Alongside other companies, Schüco Polymer Technologies is a founding member of Rewindo. The association supports clients, window fabricators, and demolition and disposal companies in recycling old windows by providing them with the necessary infrastructure. This was how 2019 saw Germany achieve a recycling rate of around 85 percent for old windows. "In order for this figure to continue increasing in the future, considerations have to be made during the development of new window systems as to whether the materials can be properly sorted by type and recycled," explains Christian Fischer, Head of Technology and Quality Management at Schüco Polymer Technologies.
Developed by Schüco Polymer Technologies, the unique aluminium profile rolling technology in the passive house-certified "Schüco LivIng Alu Inside" system enables PVC-U profiles to be reinforced with integrated aluminium bars, for example. As there is no use of adhesive or polyurethane foam, which is hazardous to health in its uncured form, this new generation of profiles can also be easily separated into their individual constituent materials and recycled.
When installers use new PVC windows nowadays, these windows not only have a lengthy history inside them, their contents also mean that they have already helped to protect the environment and conserve finite resources.
Here you can find more information about sustainability at Schüco.