Trending: open living space design with products from Schüco Alu Competence
Flexibility, functionality and modernity, as well as timelessness, are what today's consumers are demanding of their living spaces, furniture and fixtures. Spatial boundaries are being removed; flowing transitions between rooms are on trend. As a result, furnishings need to be suitable for living, kitchen and working spaces, as well as other living areas such as bathrooms and hallways. They also need to flexibly adapt to suit the interior style of the home.
As part of the Bielefeld-based company Schüco International KG, Schüco Alu Competence has been working with aluminium for over 50 years. This experience provides a firm foundation for handling the high-quality material. Schüco Alu Competence makes statements with its multifaceted portfolio of kitchen and furniture products.
The trend-setting Schüco Smartcube shelving system from Schüco Alu Competence has its finger firmly on the pulse and responds to all requirements of the latest living trends. The design options are virtually endless: as wall shelving, a floor unit or wall unit, for use with a sliding door or even as a free-standing shelf with load-bearing adjustable feet.
Pull grips and handles can lend an individual character to the overall appearance of a room, be it modern or classic, trendy or traditional. Whether it is a pull grip, flush pull grip or design handle, concealed, illuminated, matt or glossy, the various effects are impressive. The "Kontur" pull grip, for example, impresses with its unusual shape as well as a special feel and appearance. The interplay of straight and round handle profiles creates interesting visual effects while also having superior ergonomics and being pleasant to the touch thanks to the high-quality surface finish.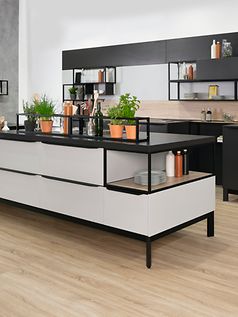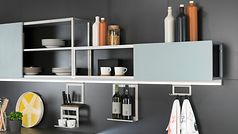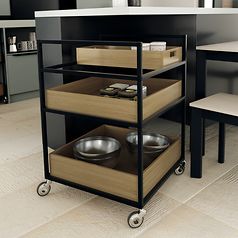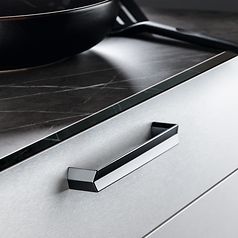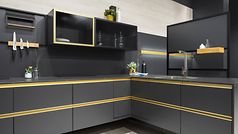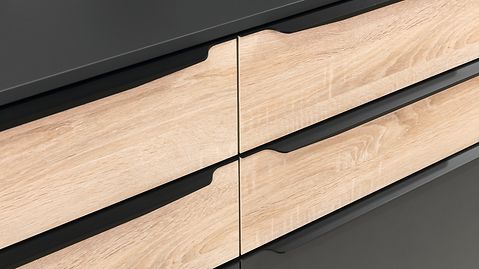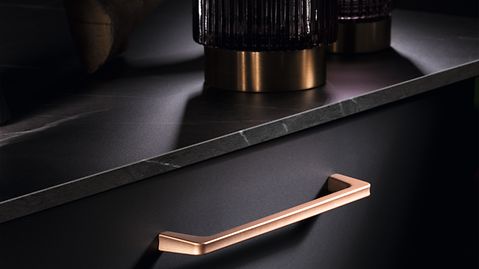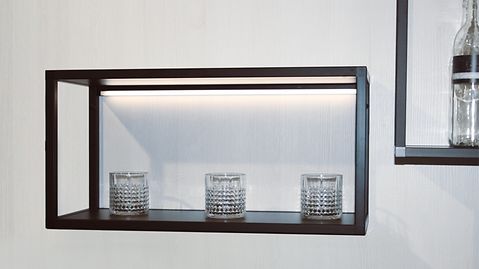 Ihre Vorteile:
Als angemeldeter Nutzer haben Sie Zugang zu Ihrem persönlichen Arbeitsplatz.
Inhalte merken
Arbeitsmaterial (z.B. Ausschreibungstexte, BIM-Objekte, CAD-Daten, techn. Dokumentationen) herunterladen
Software & Tools
Persönlicher Kontakt