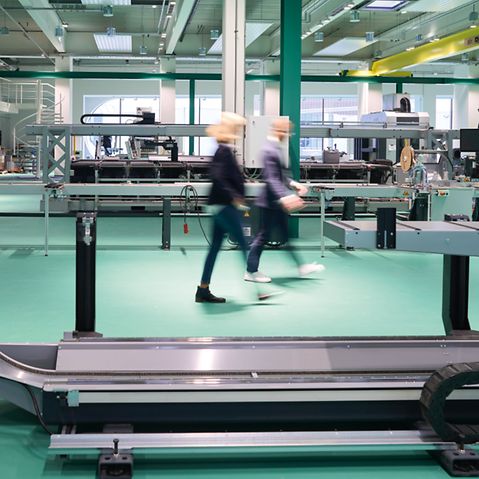 Watch machines in action
Nowhere else can fabricators find so many Schüco machines live and fully operational as in the Fabrication showroom in the Welcome Forum. In this special space, visitors can see for themselves how around 30 different machines work, guided by Schüco colleagues. Our colleagues also offer comprehensive and tailored advice on how guests can set up their workshops.

"The Fabrication Showroom is unique. Nowhere else can you see so many fabrication machines. We recommend that all Schüco partners should visit the Welcome Forum once a year to get to know our new developments."
Andreas Darlath, Head of Business Unit Fabrication
Would you like to find out more?
We interviewed Andreas Darlath to learn all about the interesting background behind the Fabrication Showroom. Read the full interview 
In a class of its own
The Fabrication Showroom makes up almost half of the Welcome Forum. With an area of 2000 m2 and a height of 8 m, the showroom is home to the very latest and most innovative Schüco machines. These include the Schüco AS 100 continuous feed machining centre, which alone requires an area of around 160 m2.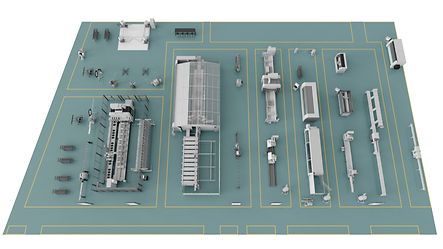 Laid out with the visitor in mind
The machines are installed in the following categories: prefabrication, sawing, CNC processing, milling – drilling – punching, assembly and shop floor equipment. The Schüco team configured the production line to replicate the size of a typical metal fabrication setup – for small, medium, large and extra large operations. This means that guests will be able to see appropriate machinery and processes in action, and understand what a perfectly equipped workshop could look like.
The showroom is home to installation and shop floor machines for all sizes of company which can be viewed up close outside of the production line. Visitors can discover the entire diverse range of machinery and receive advice tailored to their individual needs.
On touchscreens located on large stands in the different zones of the showroom, visitors can display the locations of the machines in the fabrication hall in 3D. This helps them to find their way around more easily. The touchscreens also allow the user to call up technical details, benefits for fabricators, videos and images of the machines. In addition, the system provides information about which machines are recommended for fabrication in companies of different sizes. The touchscreens can also be found in the foyer and the workshop area, which is available for sales presentations and other meetings. In this way, the Fabrication Showroom offers an individual experience tailored to the visitor's requirements and aims.
Interfaces included
The Fabrication Showroom allows visitors to view interfaces and learn about the compatibility of different products and systems through the proximity of the products to the system business and the direct connection to digital products and software, such as the FDC, SchüCal and SchüCal MES.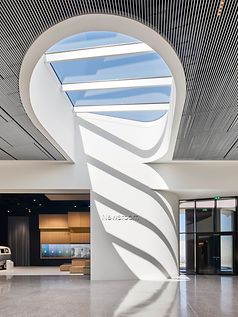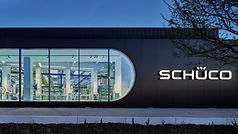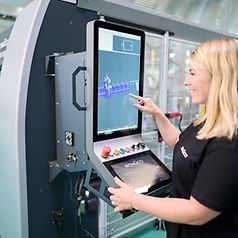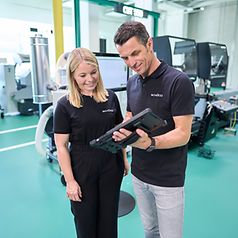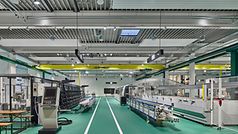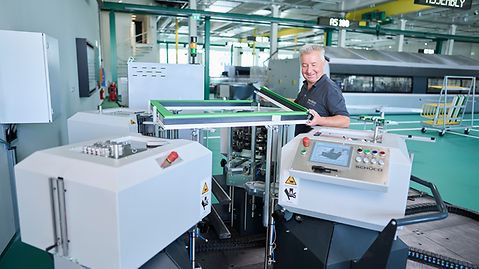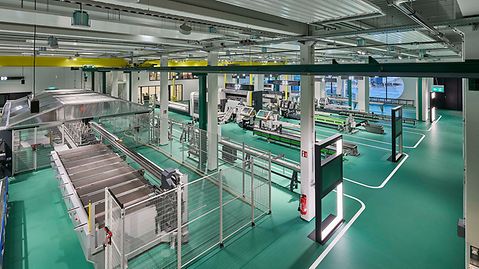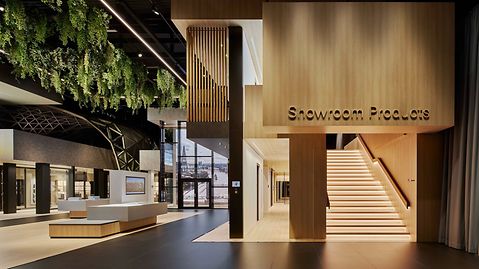 Don't have an user account yet?
Many benefits as a registered user:
Work material (e.g. tender specifications, CAD data, catalogues)
Software & Tools
Note content
Direct contact to Schüco