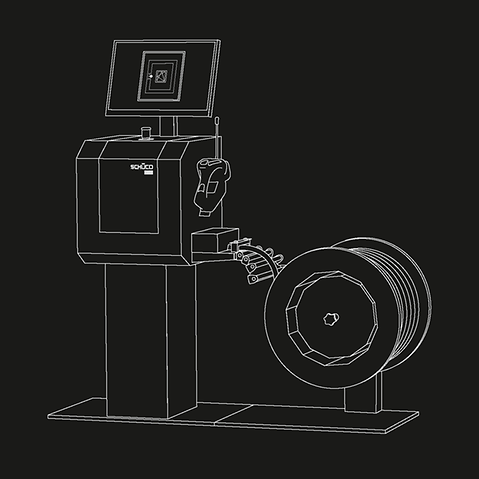 Gasket Cutting Machine GP 100
Better than by eye, every single time.
The gasket cutting machine GP 100 by Schüco is the compact cutting device for an efficient and process reliable cut to length and preparation of the centre gaskets.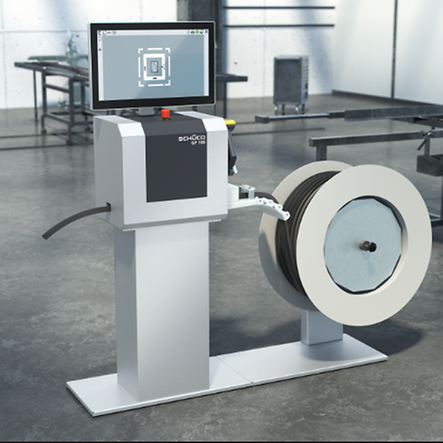 Perfect tightness with simple steps. Achieve the perfect centre gasket with the GP 100: precisely calculated and cut to the exact length required. The up to now entirely manual cutting process of the centre gasket is optimised by automatic preparation. This means process reliability and high product quality for window assembly.

The GP 100 at a glance:
Automates the cutting of assembly-optimised Schüco gaskets
Enables rational and high-quality gasket processing
90° cutting angle possible
Manual feeding of the seal and removal of the generated cuts
Automatic transport, measurement and cutting to length of the gaskets 
Fabrication and installation times are reduced to a minimum 
"When it comes to processing gaskets, manufacturing quality and process reliability are essential for customer satisfaction. The GP 100 ensures both."
Thorsten Ongsiek, Project Leader Fabrication Products
The advantages of GP 100:
Enables rational and high-quality gasket processing
Ensures product quality and reduces the production complaint rate through increased process reliability
Accelerates and simplifies material handling
The length calculation is practical and efficient in SchüCal
Data transfer takes place via QR code wirelessly and manually via the machine terminal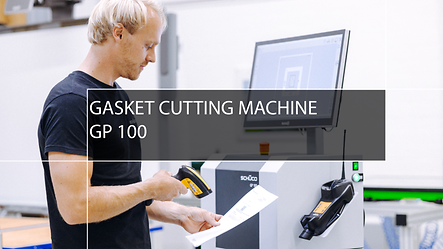 DID YOU KNOW?
You can experience the GP 100 and many other machines live in the new Welcome Forum in Bielefeld. It's best to make an appointment right away!
Don't have an user account yet?
Many benefits as a registered user:
Work material (e.g. tender specifications, CAD data, catalogues)
Software & Tools
Note content
Direct contact to Schüco